Practical Tips and Tricks for Increasing your Online Viability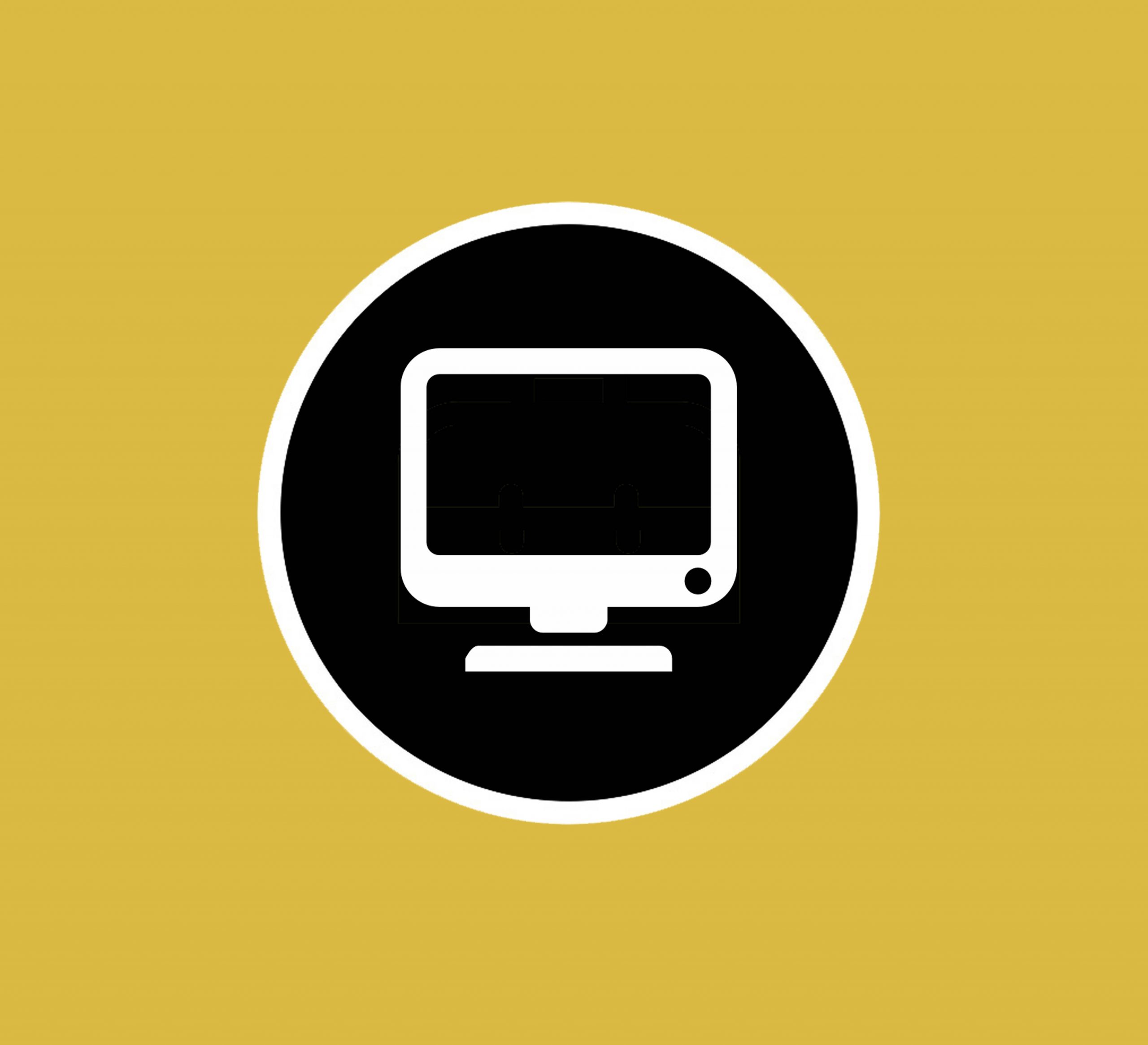 Amy Hourigan: Practical Tips and Tricks for Increasing your Online Viability

 
Digital marketing consultant Amy Hourigan outlines how organic search results drive traffic to your website, and important aspects to consider in a Search Engine Optimisation health check. 
Amy covers some web marketing fundamentals including: 
The basics of technical SEO (Search Engine Optimisation)

How your site can be optimised using keywords, headings, copy and blogging

How off site optimisation drives traffic and gives legitimacy to your site

 
Amy Hourigan is a digital marketing consultant who has spent the better part of a decade perfecting the art of digital marketing; marrying strong technical knowledge with marketing and communication skills to get people clicking on your website, and driving more effective results for your business.   
Through extensive knowledge and experience in SEO, Google Ads, Facebook Ads, LinkedIn Ads and other digital marketing and advertising strategies, Amy Who? Digital is a leader in the field of Adelaide digital marketing specialists.  
This toolkit has been adapted from a recording of an online event that took place as part of the reVision Speaker Series on September 23, 2020. Watch the full presentation below.
reVision is a seasonal online program thoughtfully curated to help you deepen connections, strengthen your practice and grow your skills in these ever-changing times. 
SEARCH ENGINE OPTIMISATION (SEO)
Key Terms

SEO: Search engine optimisation. Aka how to let Google (or any other search engine) know you exist and how they should categorise you when sharing your website in search engine results. 
CMS: Content Management System. What you are using when you log into your website: Squarespace, Wix, WordPress etc.
UX: Short for User Experience. Encompasses all aspects of the end-user's interaction with the company, its services, and its products. 
SEO has a long history of being dodgy and involving lots of tricks and great expense to try and increase your ranking. While this is still somewhat possible, Google is a lot savvier than most of us and it is best to not go down this path but instead just follow some simple steps to ensure your website has the information that Google looks for and this will improve your SEO. 
"Successful SEO is not about tricking Google, it's about partnering with Google to provide the best search results for Googles users." 
 – Phil Frost, Main Street ROI  
THREE MAIN COMPONENTS OF SEO
1. Technical SEO
Google has bots or 'spiders' that craw the internet and your website nearly everyday to read and index your website. If your website has been set up correctly google will add each page to its vast database making it searchable.  
Technical issues can prevent Google from reading your website and therefore make it more difficult to index and rank your website, making it not visible on search engines.  This can be overwhelming and complicated to understand but having some idea of the technical components of SEO is the is the first step to a good website. If you are using a provider such as Squarespace or Wix, technical components are built into the templates however there are ways you can, improve this and check they are optimised.  
Google Seach Console:
A free tool that you can use to check that Google can read your website correctly which will flag any errors. Can be a bit tricky to navigate. Screaming Frog, SEMRush and Moz are alternative providers of this service, which have free trials available.  

What to do if you find technical errors?
Don't Panic! Some of the errors are not as drastic as they might seem.  
-Google the problem + your CMS

Most fixes can be found on the web. Many fixes are as simple as checking or unchecking a tick box on the back end of your website.  If you can't work it out yourself contact an SEO professional or web developer. Get a few quotes and be wary of anyone who says it will be cheaper to rebuild your entire website. This is rarely true and there are a few dodgy operators out there.
2. On-site SEO
Once your technical SEO is under control you can move onto on-site SEO. There are a few basic steps to go through to improve your SEO without too much effort or technical knowledge.  

Keyword Content Topics:
Design is very important for artists, but you need more than just beautiful images for Google to understand your website. 5-10 years ago, the more you would you use certain key words in the copy on your website it would increase your ranking. It is not as simple as this now, however text is still a huge part of indexing and there are a few key places to add in the keywords you want to be found by. Eg. If you are a ceramic artist and want people for search for you under these terms, you need to have the words 'ceramic artist' in certain parts of your website.  
-in the URL
-in your headings
– in your copy (but don't overdo it)  
For headings, use the H1 – H6 structure with H1 being your dominant/biggest heading and H2 – H6 to break up the text and guide readers (and Google!) through your copy. This is also important for accessibility and screen readers. Remember the easier it is for a user to find what they are looking for on a page, the longer they are likely to stay there. People are time poor and will usually scan your page not read thoroughly.  
Do some research on keywords and what your think your audience might be searching. Then google those terms and see what shows up. Look at what those pages have on them and see what you might be able to replicate on your own website.   
Remember to always try to match your keyword with the intent of what you want the user to do.  
Assign a unique keyword per page. If you have the same keyword on every page Google might get confused and not know which page to rank. It will generally only rank one page per keyword.  
Anatomy of an organic result: 
Title: Google often uses the page title specified in your HTML wen displaying you in a search. Sometimes it will generate a different one if it thinks it is better matched to a searcher's intent.   
URL: Google experiments with the position and appearance of URL's. This will be taken directly from your webpage.  
Description:  Also called a "snippet" Most CMS's refer to this as the meta description or description. If you have not set this Google's algorithm will choose it for you so it's best to write your own and pack as much key information as possible to encourage click through. 
User Experience (UX):
Googles main aim is to provide users with the best possible experience. They do this by ranking the highest quality, clearest, simplest and most useful websites higher. Google does not want to recommend a page that the user will then have a horrible experience on or does not give them what they are looking for.  
There are a few ways you can improve your UX and give your website a better chance to rank higher.  
Speed
Site speed is how long it takes your pages to load.  53% of mobile users give up on a webpage if it takes more than 3 seconds to load. One of the most important factors to speed is image size. Make sure your images are resized to web specifications and never upload high resolution images. 
Navigation
Navigation is meant to be intuitive and natural so users can find their way through your website without having to debate which is the right link to click. Be clear with pages like home, about, shop, etc.
Responsive Design
Means that your website works as well on a mobile phone as it does desktop. Most people are browsing on mobiles or tablets more than desktops, and Google ranks mobile websites first.  Your website must be designed to be accessible on all devices. Many CMS's will do this automatically but make sure you view your website on both devices to check.   
Links – Internal and external:
Internal links:
Links that go from one page on a domain (website) to a different page on the same domain. They are commonly used in main navigation and are crucial for users to find their way around a website. They also help to establish information hierarchy.  Adding links within page content back to other pages on your website can improve your SEO by helping Google give context to your website, and which pages are most important. Use CTA's (call to action) to increase internal links.  
Make sure you provide a link to your contact page on every page, don't make people have to search for it!  
External (or outbound) links:
Are links that direct users from pages on your website to other websites. These are often in blog posts or articles and can be advantageous for several reasons.  
-Heightens popularity
-Increases relevance
-Improves reputation
-Boosts values
-Encourages backlinks  
Outbound links improve your reputation by adding validity to what you are saying and adds value to the user.  The more useful your website is the longer a visitor is likely to spend on it or share with others. It also encourages other websites to reciprocate and link back to yours.  
Make sure you select open in a new window when adding in these links, so visitors are not taken away from your website when clicking an outbound link. Outbound links lead to offsite SEO.  
3. Offsite SEO
The more times external websites link back to your website, the more credibility your website has. Google and other major search engines consider these "backlinks" (outbound links from other websites leading to your website) "votes" for a specific page. The higher authority of the website that has linked to you, the greater impact of the vote. Pages with high organic search engine results tend to have high organic search engine rankings.  

Backlink Types:
– High authority sites
– Descriptive anchor text
– Linking to relevant content
– Topically related e.g artists linking other artists
For example, if The New York Times did a feature article on you and linked to your website this would be much more powerful than an online listing on Yellow Pages which you have created yourself. It is ideal to have a variety of websites linking back to you over the same website linking to you in multiple pages. 
How to get Backlinks: 
Backlinks can be hard to obtain, especially when you are small or starting out. There are a few ways to encourage more backlinks. 
– Business directories such as Yellow Pages etc. These are not as powerful but still useful
– Social media – have your website on your Instagram etc. 
– Press releases – send out and request they are shared on other websites
– Include your website link in ticketing pages such as Eventbrite
– Submit articles to article submission sites such as online journals
– Write excellent content so people will want to share it!  
Start small with what you can and remember to incorporate SEO when undertaking any marketing activities. Remember SEO is all about people being able to find you, so they can engage with you! 
Guildhouse financial members are able to obtain one on one professional development support about many areas of their practice. Contact us for more information.