Image: Gus Clutterbuck, Mirimar Lotus (detail), 2018. Photograph: Josef Muller.
Catapult 2020 sees
12

exceptional South Australian artists

undertaking $5,000 mentorships to expand and investigate their practice with nationwide mentors.

Catapult provides South Australian artists, craftspeople and designers with the essential funding and support they need to develop their artistic practice by engaging in a funded, process-led mentorship with practitioners from all over Australia and beyond.

This year, we have leveraged the generous support of the Ian Potter Foundation, our Guildhouse Creative Champions, and Creative Partnership Australia's Plus One grant to award 12 incredible Catapult mentorships to South Australian practitioners. Overall the program financially boosts the practices of 29 artists in the roles of mentees and mentors.

With applicants from all over South Australia, the 2020 Catapult cohort truly represents the breadth of artistic practice and skills in our state. Their projects show ambition, drive and dedication – despite many artists citing the innumerable challenges COVID-19 has presented this year. The mentorships couldn't come at a better time.

Independent local artist Roy Ananda sat on the selection panel and observed:
'While we might typically think of mentorship opportunities as the province of recently graduated, emerging artist, this cohort of Catapult recipients challenges this assumption. Artists at all stages of their careers are set to reap the benefits of the career-long learning that mentor-mentee relationships can engender. While the solitary nature of visual art and craft practice can be one its great joys, a mentorship can temper these sometimes lonely endeavours with sage advice, fruitful dialogue, and a collegiate sensibility.'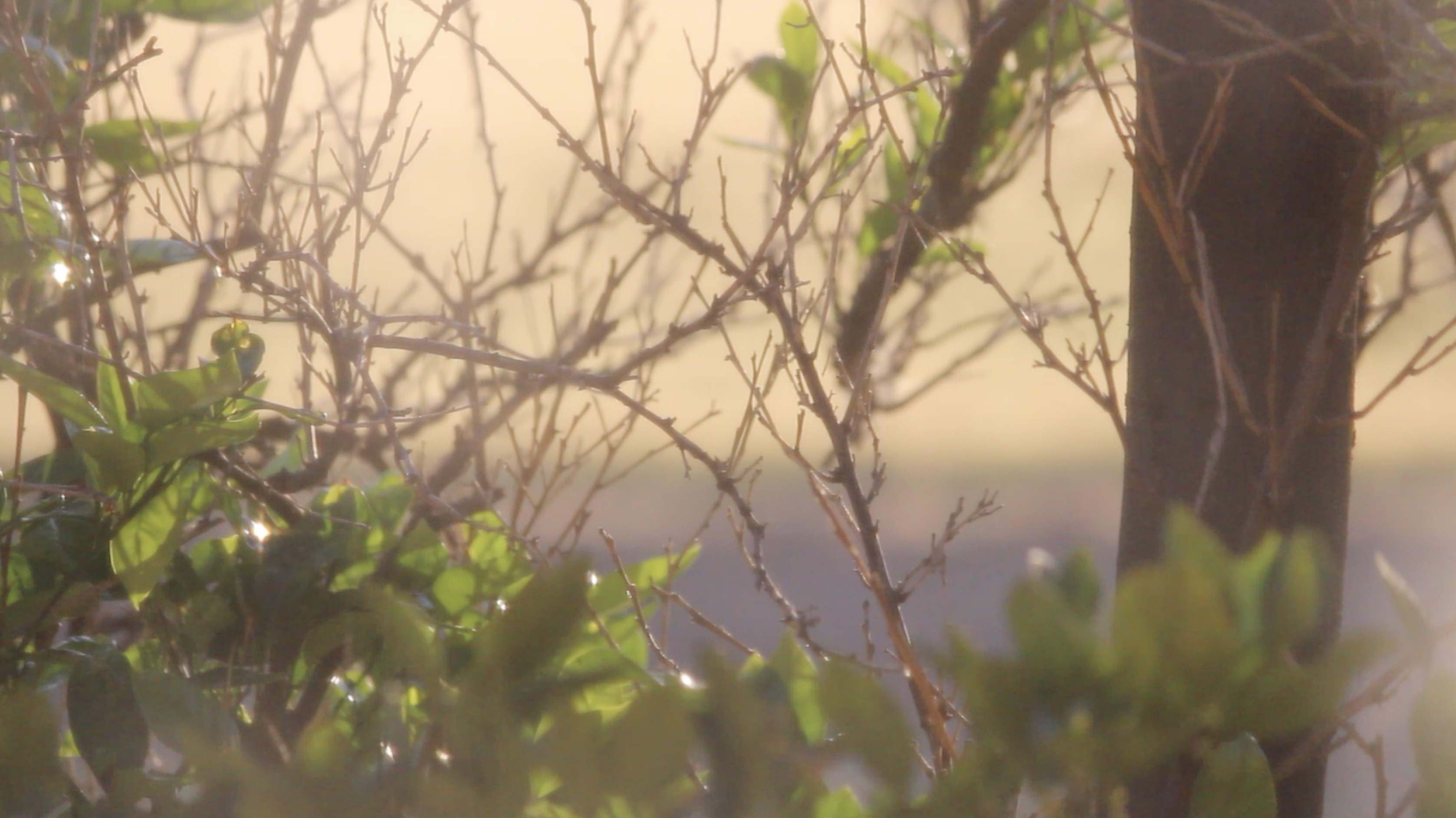 Image: Georgia Button, Space of In-Betweeness (HD video still), 2019. Photograph: courtesy the artist.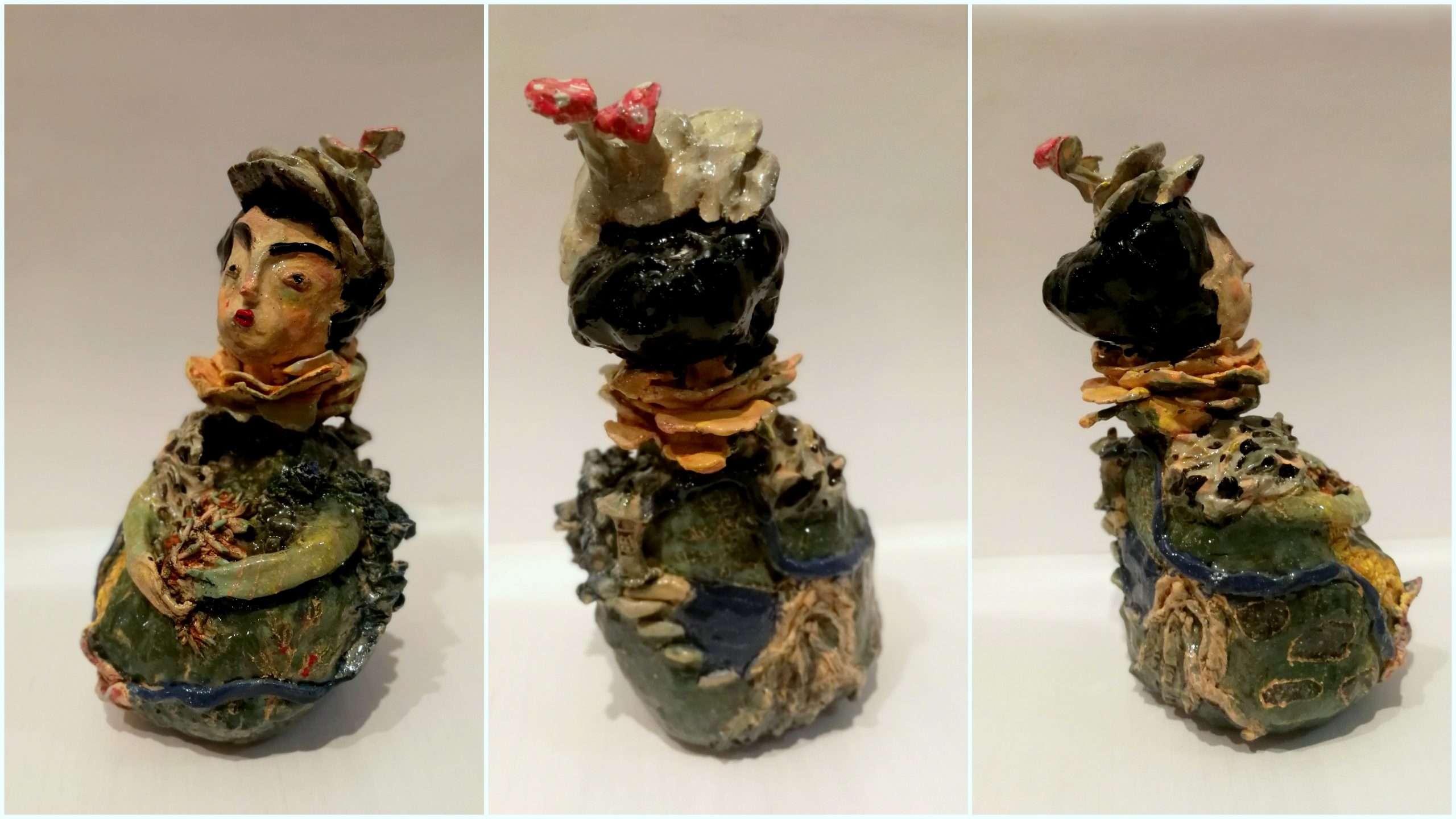 Image: Fruzsi Kenez, Kaurna Tarntanya – She is Mother to Us All, 2020. Photograph: courtesy the artist.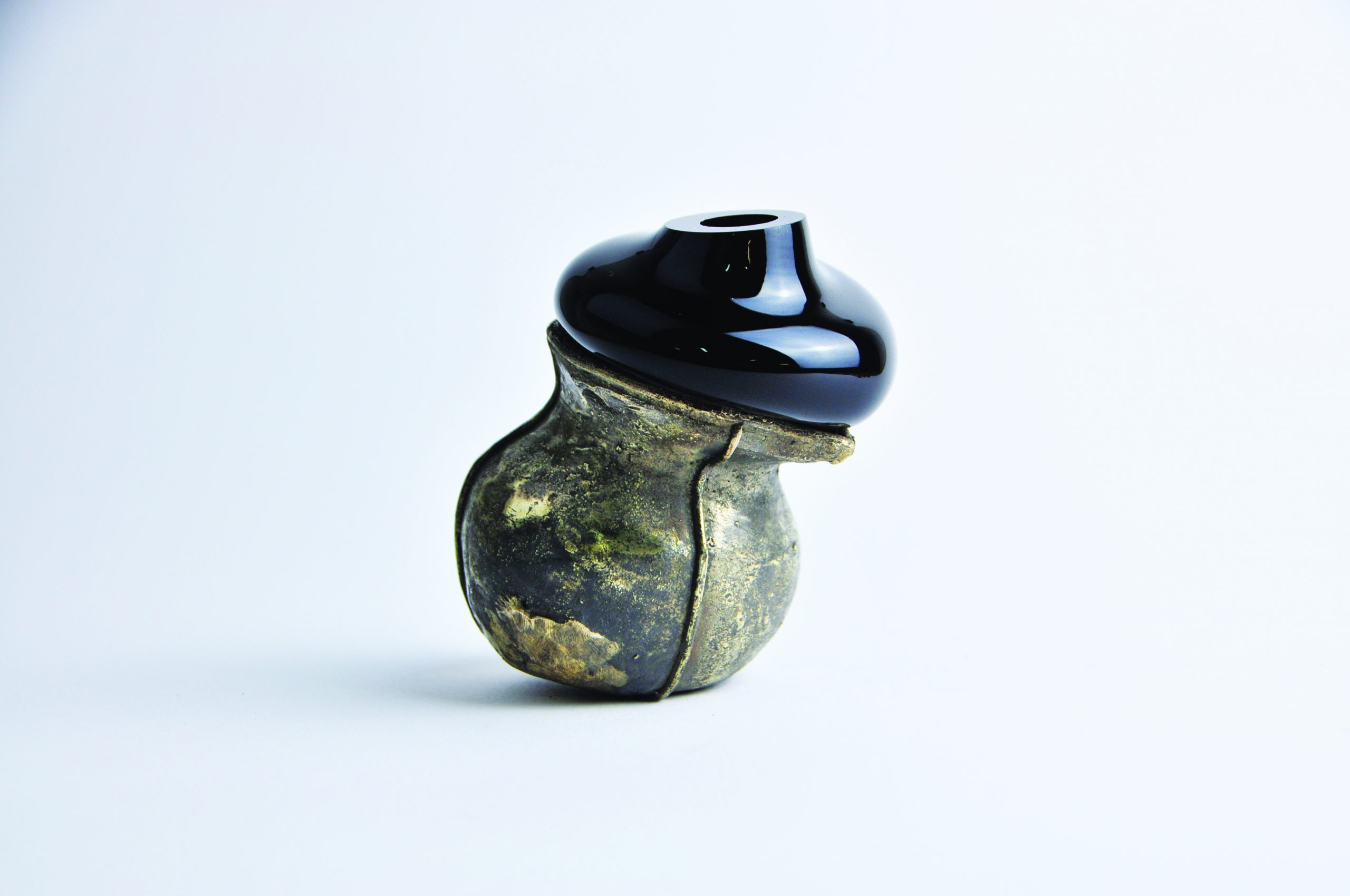 Image: Sarra Tzijan, Village Vessel No.6, 2019. Photograph: courtesy the artist.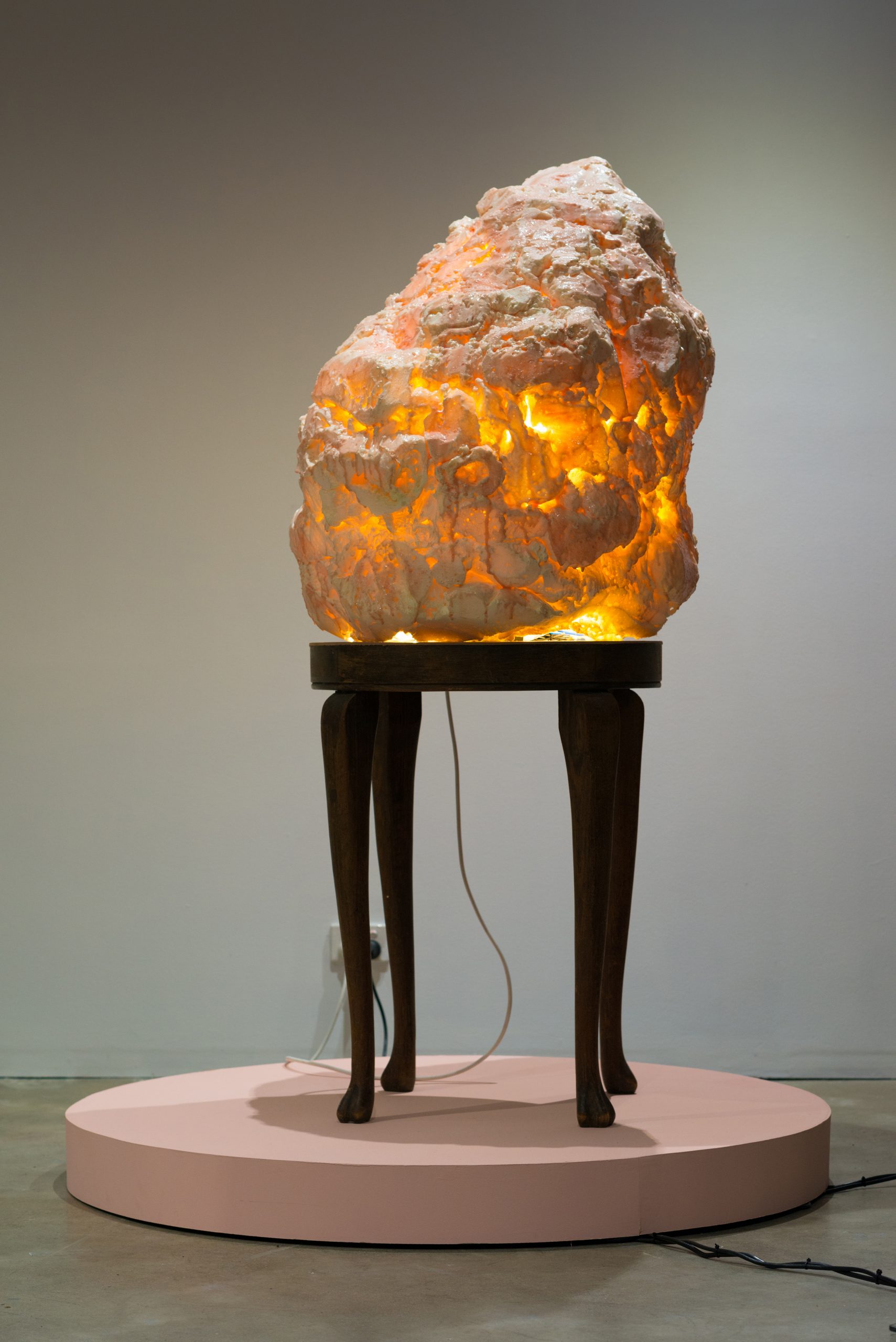 Image: Zoe Brooks, The Healing Light, 2019. Photograph: Che Chorley.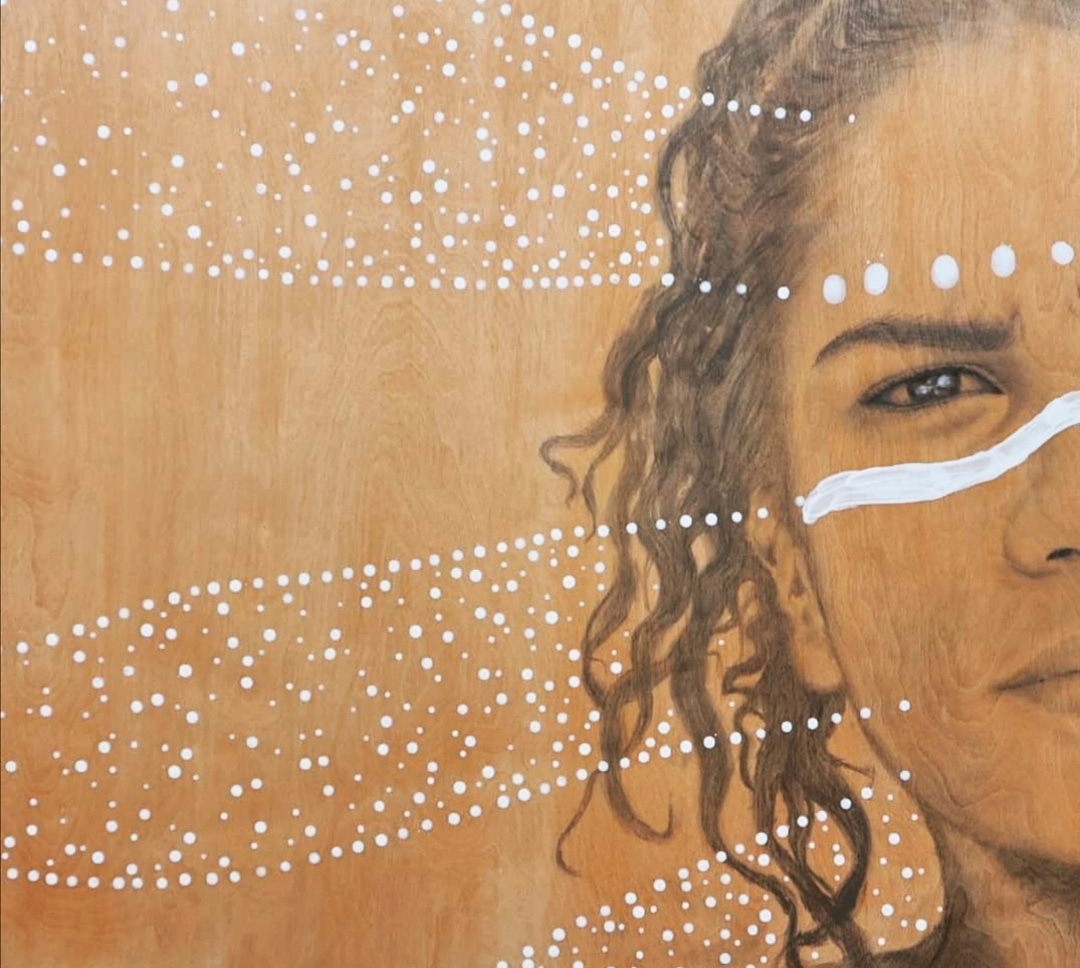 Image: Tony Wilson, Sister, 2019. Photograph: courtesy the artist.
2020 Catapult Recipients
Elyas Alavi with Khaled Sabsabi (NSW)
Emerging artist Elyas Alavi will work with established installation artist Khaled Sabsabi to develop his technical and conceptual skills and broaden his visual language.
Fruzsi Kenez with Gerry Wedd
Acclaimed ceramicist Gerry Wedd will mentor illustrator and ceramicist Fruzsi Kenez in producing large ceramic vessels with nuanced illustration techniques such as cobalt painting and sgraffito in his Port Elliot studio.
Georgia Button with Nicholas Folland
Emerging multidisciplinary artist Georgia Button will be working with Adelaide-based artist and educator Nicholas Folland to develop a road map for the next 5 years of her artistic career, pinpointing opportunities that will enable her to fulfil immediate, mid-term and long-term goals as a professional visual artist.
Gus Clutterbuck with Mark Valenzuela
Mid-career ceramicist Gus Clutterbuck is undertaking a mentorship with Mark Valenzuela to evolve his conceptual development and design of large scale ceramic installation works and figurative imagery.
James Howe with Gray Hawk
Furniture designer and maker James Howe will be working with prominent Adelaide master maker Gray Hawk to develop his skills in woodworking and furniture production.
Karen Carr with Rosii Pedler
Self-taught community artist Karen Carr aims to diversify her practice by working with Rosii Pedler to develop her ceramics skills and eventually combine hand built ceramics into her stone sculptures.
Matthew Moore with Mary-Jean Richardson
Emerging artist Matthew Moore will be developing his oil painting and portraiture skills with established artist and visual arts lecturer Mary-Jean Richardson.
Monte Masi with Hew Parham
Monte Masi will be working with Adelaide-based actor, clown and teacher Hew Parham to learn new skills relating to live performance in a contemporary art context, with a focus on contemporary clowning practice and associated techniques.
Sam Gold with Jane Robertson and David Pedler
Ceramicist Sam Gold will undertake a two pronged mentorship to investigate body and surface treatment of clay with established ceramicist Jane Robertson and harvesting local clays with established ceramicist David Pedler.
Sarra Tzijan with Christian Hall
Emerging Indian-Australian contemporary metal artist Sarra Tzijan will work with mentor jeweller and metalsmith Christian Hall to develop her technical and conceptual skills and establish her production practice.
Tony Wilson with Thomas Readett
Kaunra/Ngarrindjeri/Narrunga artist Tony Wilson will be undertaking a mentorship with established artist and Education Officer for Tarnanthi Thomas Readett. Tony will be working to develop and refine his portraiture skills in addition to expanding his professional networks.
Zoë Brooks with Liam Benson (NSW)
Interdisciplinary artist Zoë Brooks will work with multidisciplinary artist Liam Benson to gain deeper understanding of best practice working with community in a contemporary arts practice.