Image: Elizabeth Close, Seven Sisters, 2022. Photograph Sam Roberts.
Guildhouse commissioned Elizabeth Close, an Anangu artist from Pitjantjatjara and Yankunytjatjara language groups to work on a ceiling design for the Department of Infrastructure and Transport's new offices in Pirie Street.
With the ceiling concept designed by Woods Bagot, the artist's design was translated onto timber acoustic ceiling panels via perforations and vinyl across nine floors. After significant consultation with the Department's Aboriginal Engagement team, Guildhouse was invited to create a brief, shortlist suitable artists, and guide the chosen artist in understanding site specific considerations, through to design development and presentation.
Artist Statement
Elizabeth Close's motifs and iconography in this work speak to a concept that is central to her practice – Connection to Country. The relationships with the landscape that Aboriginal and Torres Strait Islander people have is difficult to measure or quantify. It is difficult to articulate. Anangu have a word they use to describe this relationship – Tjukurpa. Tjukurpa is difficult to translate because all the words attributed to it in the English Language are inadequate. It speaks of Stories, Dreaming, Songlines, Lore – but really, Tjukurpa is a way of being and experiencing the world around you.
Anangu relationships with Country are far more than what we see with our eyes; but rather, what we feel with our spirit. Anangu have a relationship with every plant, animal, bird, rock, and grain of sand. And likewise, Tjukurpa is something that exists in all facets of the landscape. Thus this work reflects the way in which songlines and creation stories can be seen and felt today through this connection between Aboriginal and Torres Strait Islander People and Country.
There is no delineation between people, earth, sea and sky; animal, bird and plant. They are all inherently as much a part of us as we are of them. 
Biography
Elizabeth Yanyi Close is an Anangu woman from the Pitjantjatjara and Yankunytjatjara language groups in Central Australia, and an established Contemporary Aboriginal Visual Artist based in Adelaide. She has spent the past fourteen years crafting a dynamic multi-disciplinary visual arts practice that speaks to both her own personal Connection to Country, and the concept of connection to place and space more broadly. She works in the mediums of 2D visual arts, large scale mural installations and digital media.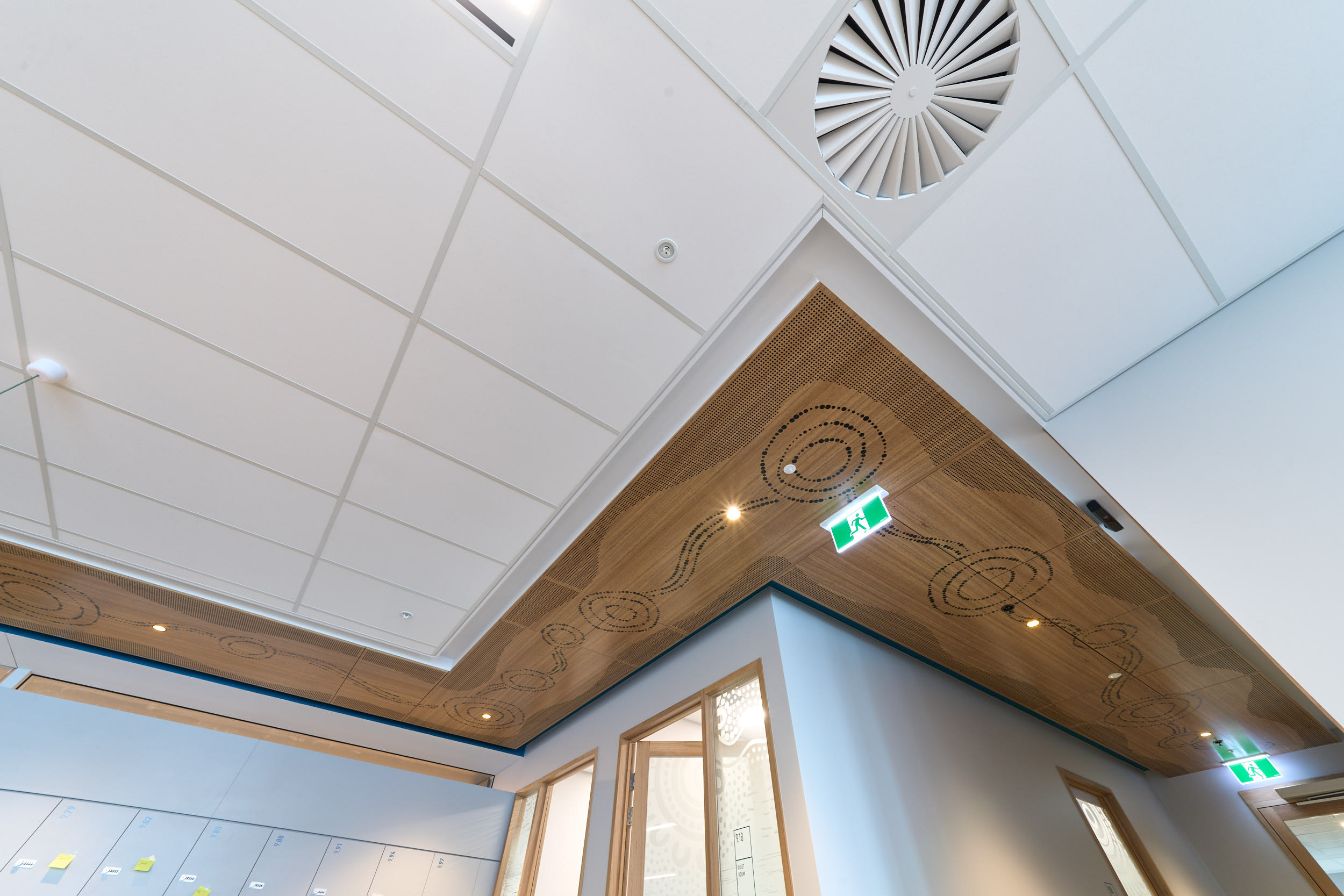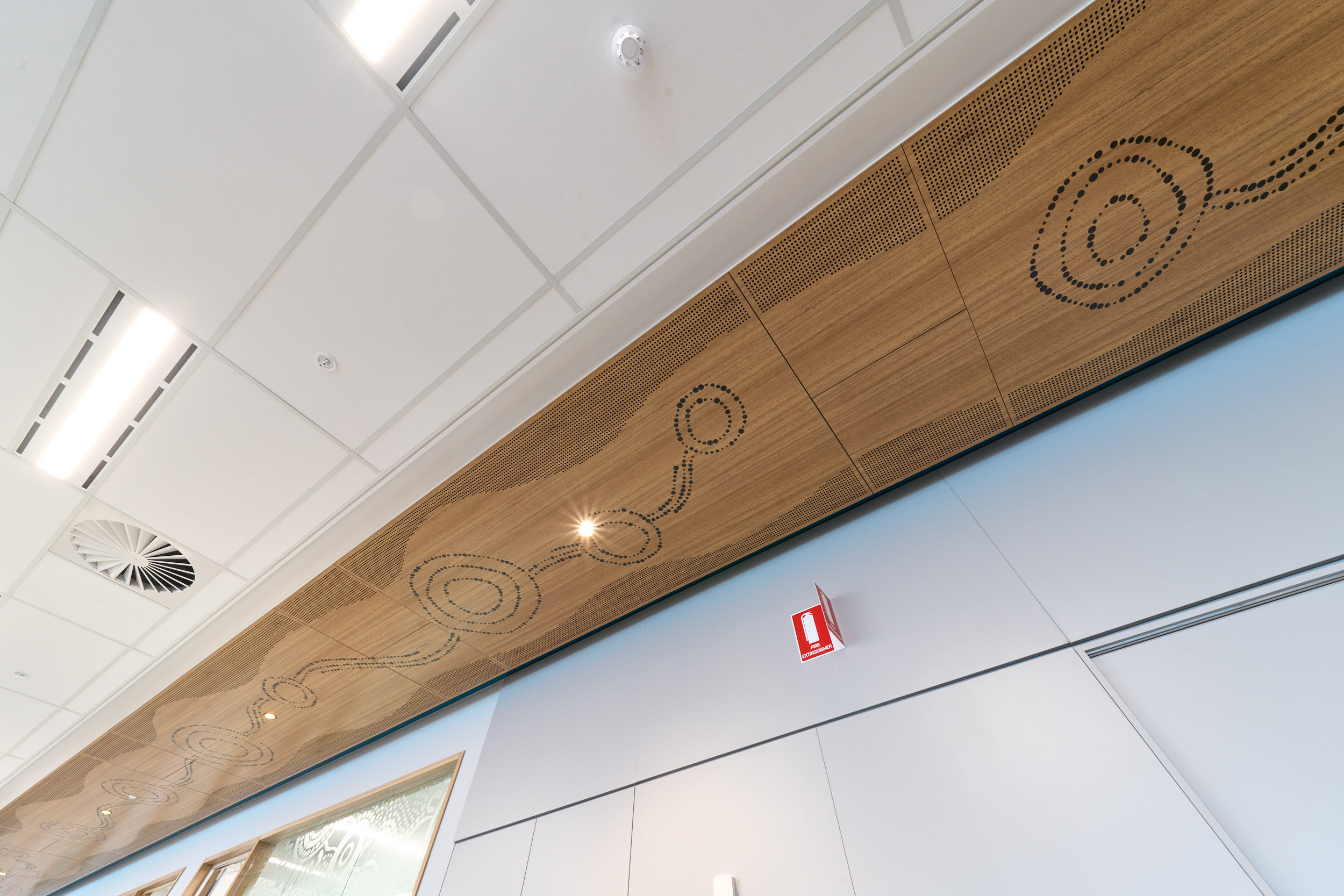 Image: Elizabeth Close, Seven Sisters, 2022. Photograph Sam Roberts.
Guildhouse Professional Services
Harness South Australian creative excellence.
Guildhouse offers a range of customisable professional services to support organisations and individuals to engage with South Australia's exceptional artists, craftspeople, and designers.

As the peak industry body for professional visual art and contemporary craft in South Australia, Guildhouse has contributed to a vibrant artistic community for over 50 years. We are trusted for our deep understanding of artistic practice, sector knowledge, unique networks and a highly experienced team. Guildhouse works with over 1000 artists from diverse artistic practices.