Sam Gold is a process oriented artist working primarily as a ceramic sculptor. She has been working towards pushing the boundaries of her practice and honing her technical skills with a two pronged mentorship with established ceramicists Jane Robertson and David Pedler.
We interviewed Sam about what it's been like to undertake a Catapult mentorship and the impact it has had on her practice so far.
Describe your practice.
I am an emerging South Australian artist who primarily works with clay as a medium to produce installations that echo indexical traces of the body.
What were your aims for your practice when you applied and did they change during the course of the mentorship?
My aims for my practice when I applied were to interrogate the many aspects that are fundamental to clay as a medium. To explore experimental surface treatment and a sustainable pathway of collecting, harvesting and synthesisng local clay materials.
This opportunity has allowed me to collect, research and evolve a broader understanding of materials and processes inherent in clay. I have started to articulate the new ways in which I will endeavour to incorporate them, with further research, into new bodies of work for exhibition purposes and, ambitiously, to start a production range.
These findings have helped me to narrow down and change my testing processes. They've enabled me to create a streamlined understanding of using dug clay and processing it in simple, small batch ways.
I also am totally lost in the deep web of experimental glazes. Its changed the research breadth I thought I would initially be interested into something new. I will need to run a longer self-directed glaze research journey before I launch objects with this technique – so that changed a bit.
How did you decide on and approach your mentor?
For me this was simple. I am a JamFactory Associate and for a long time was following and interested in David Pedler as a technician and artist who's practice spans ceramic and glass. His knowledge is so desirable and his nature is really fantastic as a human. I knew I wanted to work with him for a long time.
Jane I met a year earlier and was fascinated with how she would could talk to processing dug clays so simply.
I think that my mentee gained some structure to technical aspects of her practice that she can continue to put to good use. I believe that she gained a perspective of herself as a growing practitioner navigating different personalities in the arts industry and felt nurtured and supported and thus given a freedom that comes with unconditional discussion which is the nature of mentoring. The one to one attention is invaluable when navigating new methods of work.
What aspect of your mentorship has had the biggest impact so far?
The time spent knowing and developing relationships with the mentors was by far hugely impactful. The kindness and connection allowed for an ease in learning more strategy and approaches to the material. Also test results – and learning not what to do!
What advice would you give artists who are considering undertaking a mentorship?
DO ITTTTT!!!!! It is by far more impactful and impressionable than secondary and tertiary study put together. I wish I could have trained as an apprentice with the masters/mentors that I have had the opportunity to work for. Also ask – be confident, you have nothing to loose. Take action now.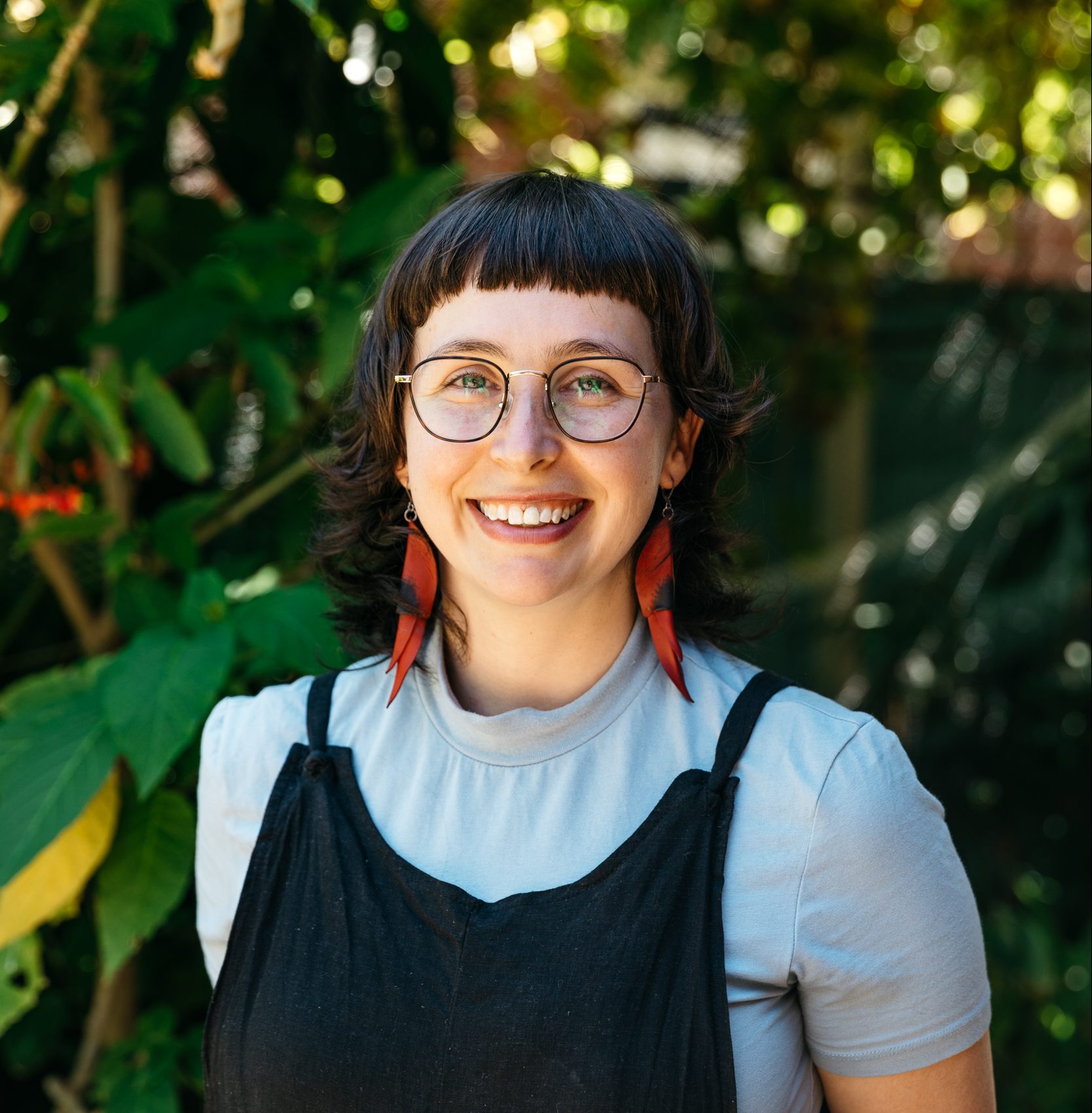 Sam Gold
Sam Gold is currently a ceramic associate at the JamFactory who works primarily as a ceramic sculptor. Gold produces ceramic installations that were initially informed by her training as an art therapist and furniture maker.
Gold explores the body's faculty for Poiesis in order to achieve meaning and its capacity to reconcile with material to achieve catharsis. This processed oriented work is held together by the indexical trace of gesture; the repetitious mark-making which is embedded within the clay. Gold's body is a tool, the clay becomes a site to document time and experiential narratives of what we birth, rise and resolve within.
Gold speaks of the 'storiness' of our lived materiality – The artefacts we imbue with meaning, with loves and losses, with hopes and desperations. The conferring of emotion, tales of times lived into the material, is an essentially human and revealing act.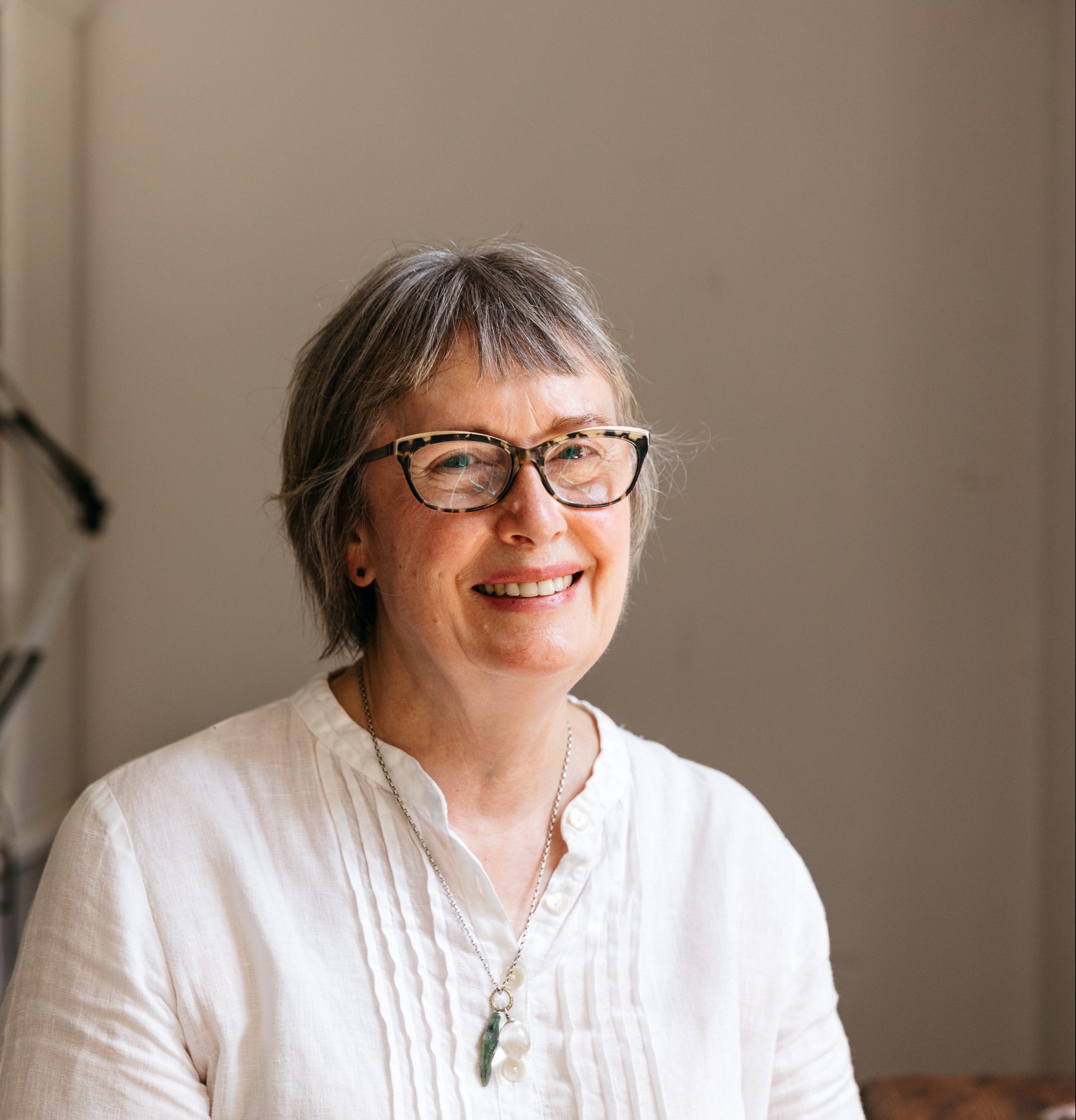 Jane Robertson
Jane Robertson settled in the Adelaide Hills in the 1990's with her family, where the rocky landscape and changing light through the seasons became the source of her inspiration. Jane's speckled vessels are wheel thrown in porcelain to which she adds an iron-saturated clay self sourced from the hillside of her home in the Adelaide Hills. The speckles form as the flame draws them through the body of the piece and into the glaze. The Shino type glaze used is from a Japanese glaze tradition and any imperfection is a part of each object's individual beauty. The rough, the smooth, the matt, the shiny, textures that are often present within the same piece and reflect nature's complexity and the land Jane lives on. Since 2005 Jane has continued to make speckled porcelain works which evolve slowly as she looks to refining form and ideas around function; leading to, and encouraged by, exploring various application of the Shino type glaze. This exploration has taken the artist to create further textures and tones with different oxides and firing schedules. The pleasure of opening the kiln door is the transformation of a technical process into the idea of how each individual object can bring joy.
'I have been required to reflect on what I do, appreciate what I do and have gained an enthusiasm to continue to explore. I have gained confidence in my ability to relate and stretch my mentees perceptions and give her the space to learn without judgement and hopefully coax and challenge her thinking. I have gained a certain recognition of having something to offer and help someone grow and that gives me joy.'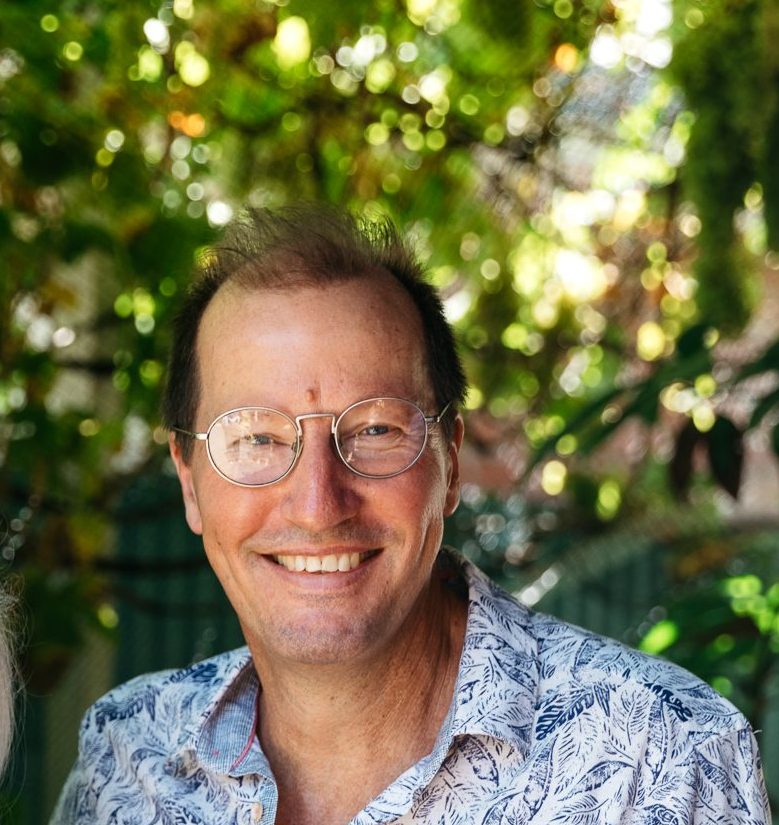 David Pedler
There is always clay around when your mother is a potter, and as a kid, David got to fire his creations in the gas kiln. He learned the hard way that you can't rush clay, a lesson needing to be re-learnt on occasion. David has always been drawn to moulds, fascinated by the precision and repetition. Studying at Underdale College introduced him to the techniques of jigger/jolleying, which his practice has become based around, along with slip casting and hydraulic pressing. Having started in the eighties, David likes colours loud and patterns bold, and everything looks better covered in leopard skin. David met his partner, Meg Caslake, at JamFactory when he was a tenant and Meg was a trainee in the glass department, and introduced him to the wonder of glass. Casting clay was one thing, but pouring molten glass into moulds, is a whole different level. As their joint practice grew and specialised, they established their own hot glass studio. In 1993, they built the furnace and equipment from scratch, tailoring it to suit their techniques. Having their own studio allows the duo the freedom to experiment, and Davids ceramic training helped in the making of crucibles and coloured glass. In 2011, David started as Production Manager in the Ceramics department at JamFactory, where working with the up and coming associates for eight years was a pleasure and a privilege. Meg and David continue to maintain their glass and ceramic practices in Stepney, making production work for retail throughout Australia, exhibition pieces and commissions.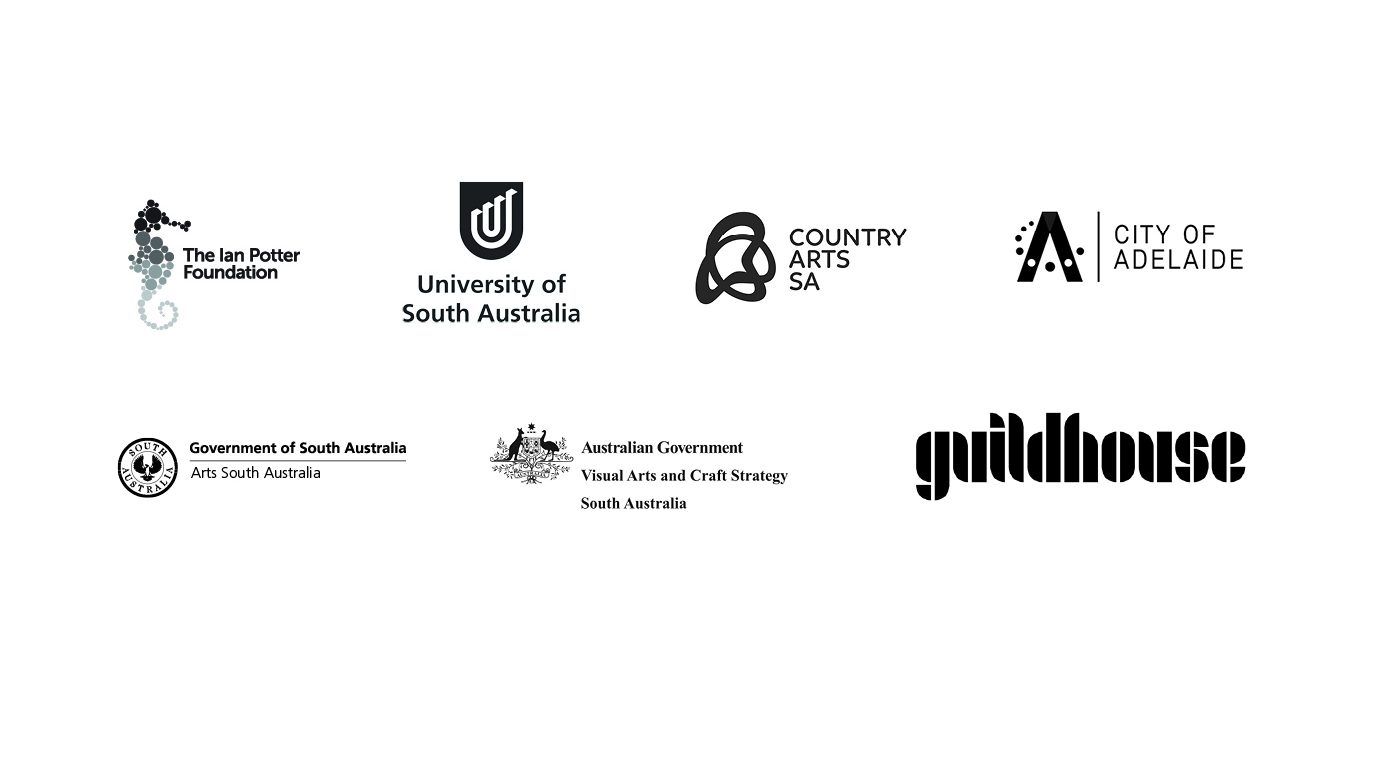 Images (L-R): David Pedler, Jane Robertson and Sam Gold, photograph Sia Duff; David Pedler, Sam Gold and Jane Robertson, photograph Sia Duff; Sam Gold, Votive Scarva Vessels, 2020, photograph Sam Roberts; Sam Gold, River Bed, 2019, photograph Jordan Fowler; Sam Gold, Votive Scarva Vessels, 2020, photograph Sam Roberts; Meg Caslaske and David Pedler's studio, photograph Sia Duff; Sam Gold's test tiles, photograph Sia Duff; Meg Caslaske and David Pedler's studio, photograph Sia Duff; Meg Caslaske and David Pedler's studio, photograph Sia Duff; Meg Caslaske and David Pedler's studio, photograph Sia Duff; Meg Caslaske and David Pedler's studio, photograph Sia Duff; Sam Gold, 2021, photograph Sia Duff; Jane Robertson, 2021, photograph Sia Duff; David Pedler, 2021,  photograph Sia Duff.