Guildhouse is South Australia's peak body for visual art, craft and design.
We have over 1000 members across diverse areas of contemporary visual arts practice at all career stages, as well as arts organisations, businesses and guilds.
With a clear focus on creating opportunities for artists and leading sector development, Guildhouse engages and supports artists with creative and career development programs such as residencies, mentorships, one-on-one advice, tailored business skill development, network development and opportunities to create new work.
Guildhouse has developed a diversified business model, with a growing network of philanthropic supporters and a burgeoning social enterprise that is creating new forms of revenue for the creative industries.
Guildhouse is comprised of a dynamic team, supporting a growing membership base and presents a thriving annual program of events and initiatives in partnership with South Australia's leading cultural and corporate partners.
Explore our Folio platform to see a portfolio of a selection of our members.

Vision
Connecting art, artists and community, Guildhouse leads a bold and diverse visual art, craft and design sector that positions artists at its core.

Purpose
We create opportunities for artists at all stages of their careers to be sustainable and build the connectivity, capacity and profile of the arts community.

Values
We are artist-led: We listen to and are led by the artists, craft people and designers we represent, and provide meaningful services that respond to the needs of our community.
We nurture diversity: We are committed to building awareness of the increasing diversity in the sector and making our organisation and program inclusive and accessible.
We are connected: We build collaborative, cross-sector partnerships with clear professional outcomes to maximise our impact and reach.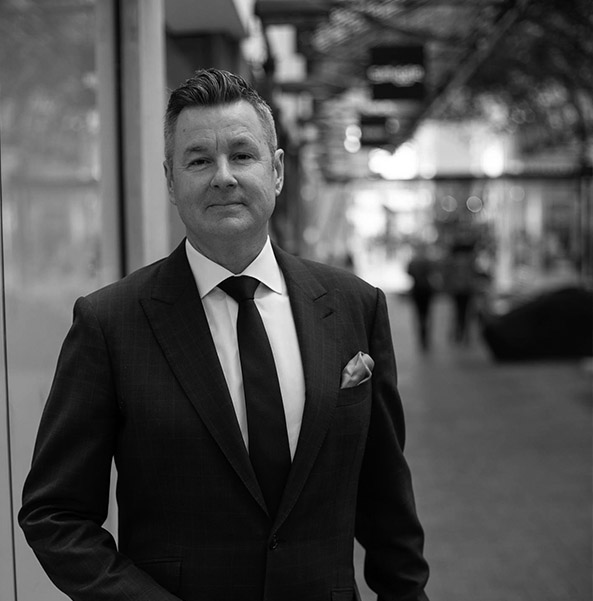 Andrew Cohen (Chair)
Director – Cohen Group of Companies
Andrew is Director of a leading Australian retail property management, investment and developer – The Cohen Group of Companies. Former CEO of the Cohen Group  from 2000 to 2017, Andrew oversaw the sustained expansion and success of the Cohen Group's signature Burnside Village shopping centre, their Commercial & Industrial property portfolio expansion and the Group's organisational restructure. 

A family business at its core, Andrew continues to sit on the Board's – Risk & Audit Committee, Finance Committee and Development Committee. 

Andrew is a two-time graduate of Harvard Business School and a Fellow of the Australian Institute of Company Directors. Andrew holds a diploma in Hospitality Management from the Regency International School of Food and is a Member of the Property Council of SA. 
He has extensive governance and business experience as Director of Cohen Group of Companies, Director of Hutt Street Centre and a former member of the Lot Fourteen Steering Committee.
Andrew's arts interests are varied. He Chairs the Burnside Village Foundation, is a passionate South Australian arts collector and has sourced Art installations worldwide for Burnside Village.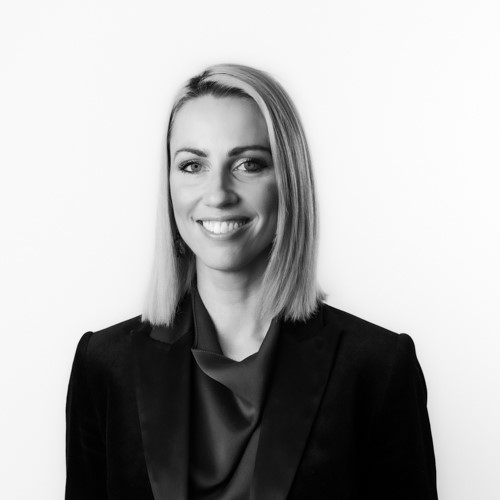 Talia Begley
Director, JL Lawyers
Talia is a corporate and tax lawyer with close to 20 years' experience, including the last 5 years as an owner and director of boutique law firm, JL Lawyers.
An honours graduate of the University of Melbourne, Talia initially honed her legal skills at a top ten national law firm in Melbourne before returning to her much loved home state of South Australia.
Talia has prior experience in the not for profit sector in both professional advisory and governance roles.
She is also an Associate member of the Tax Institute and currently holds a position on the Risk and Finance Committee of Sensei Product Solutions, which advises to the Board of this national IT company.
Talia has a keen and broad interest in the Arts and in supporting the growth of the sector in South Australia (albeit little artistic credentials herself…).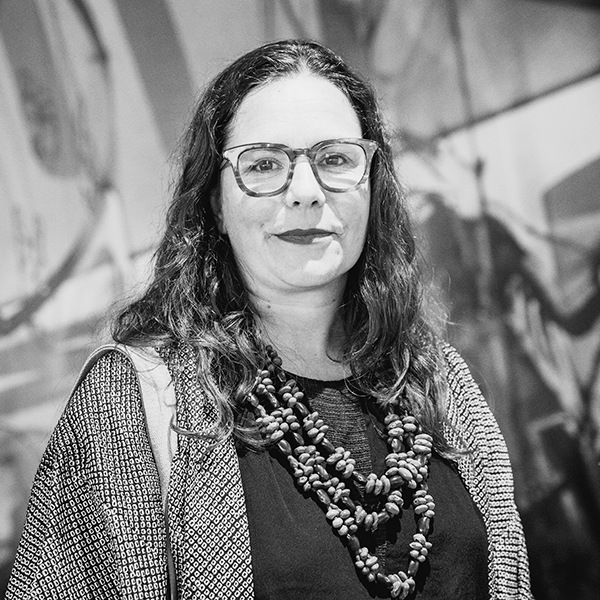 Dameeli Coates
Dameeli Coates is a Wakka Wakka woman whose family are from Southern Queensland.  She is an emerging weaver, curator, textile artist and designer who grew up on Kaurna Yarta. She spent 20 years working as a Human Rights campaigner in Indigenous affairs, policy and programs across Australia for Government and non-government organisations. She lived for a short time in rural Vietnam and for 12 years in London raising a family and studying.

She has an Honours degree in Textile Design from Central Saint Martin's College, London. Her curatorial and arts practice has been influenced by examining the effects of dispossession, displacement and settler colonial borders on Indigenous identities and collective sense of belonging.

Dameeli is deeply interested in how textiles can be both cultural critique and beautiful objects; she loves their constructed and sculptural abilities and produces three dimensional, scaled-up objects as well as everyday, interactive products like fabric and surface materials.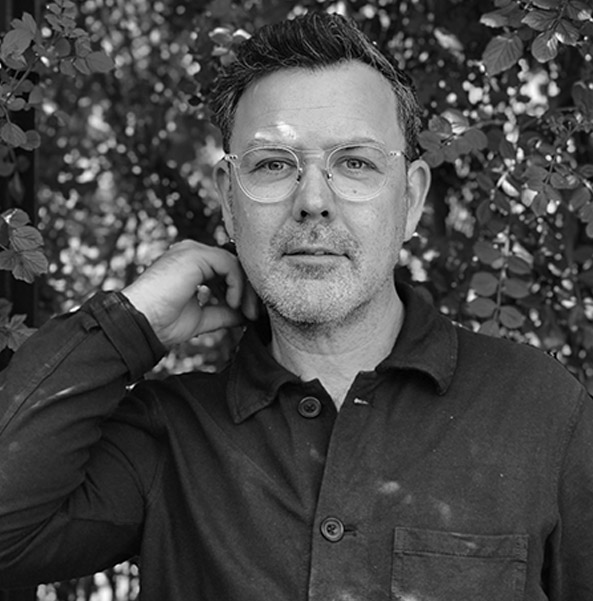 Christian Hall
Christian Hall is a studio-based contemporary artist working in the field of object art and design. Initially trained in jewellery and metal techniques, his practice has evolved across the production of jewellery, everyday objects, sculpture and installation. The foundation of his practice has been an ongoing curiosity and experimentation with object making via a research-led, solo exhibition practice. He also works across production and commissioned works, teaching, mentoring and other areas of professional engagement.
Hall has exhibited and been engaged in projects nationally and internationally, held teaching positions in TAFE and universities and worked as the Creative Director for JamFactory's Jewellery and Metal Studio. He is a mid-career artist currently engaged in practice-based PhD research. His belief in the visual arts as a form of research has pushed his practice to continually develop into new areas, technically, conceptually and across a topology of object-based practice. This contribution has been recognised via regular funding support from state, federal and overseas agencies since 2003.
Hall has a particular focus on skills-based and material-led practice and has predominantly practiced in the area of metals. He gained introduction to the field by training at Sydney College of the Arts with preeminent visual artists, the late Margaret West, and silver smith Helge Larsenfrom 1994-1998. He achieved Masters under the supervision of Dr Marl Edgoose and Dr Karin Findeis in 2003. From these antecedents he has gained both a technical and critical perspective upon practice. Hall believes in the artists role as one that challenges the normative conventions of their area of practice and the broader social context. He seeks to nurture this criticality in ever aspect of his work in the visual arts.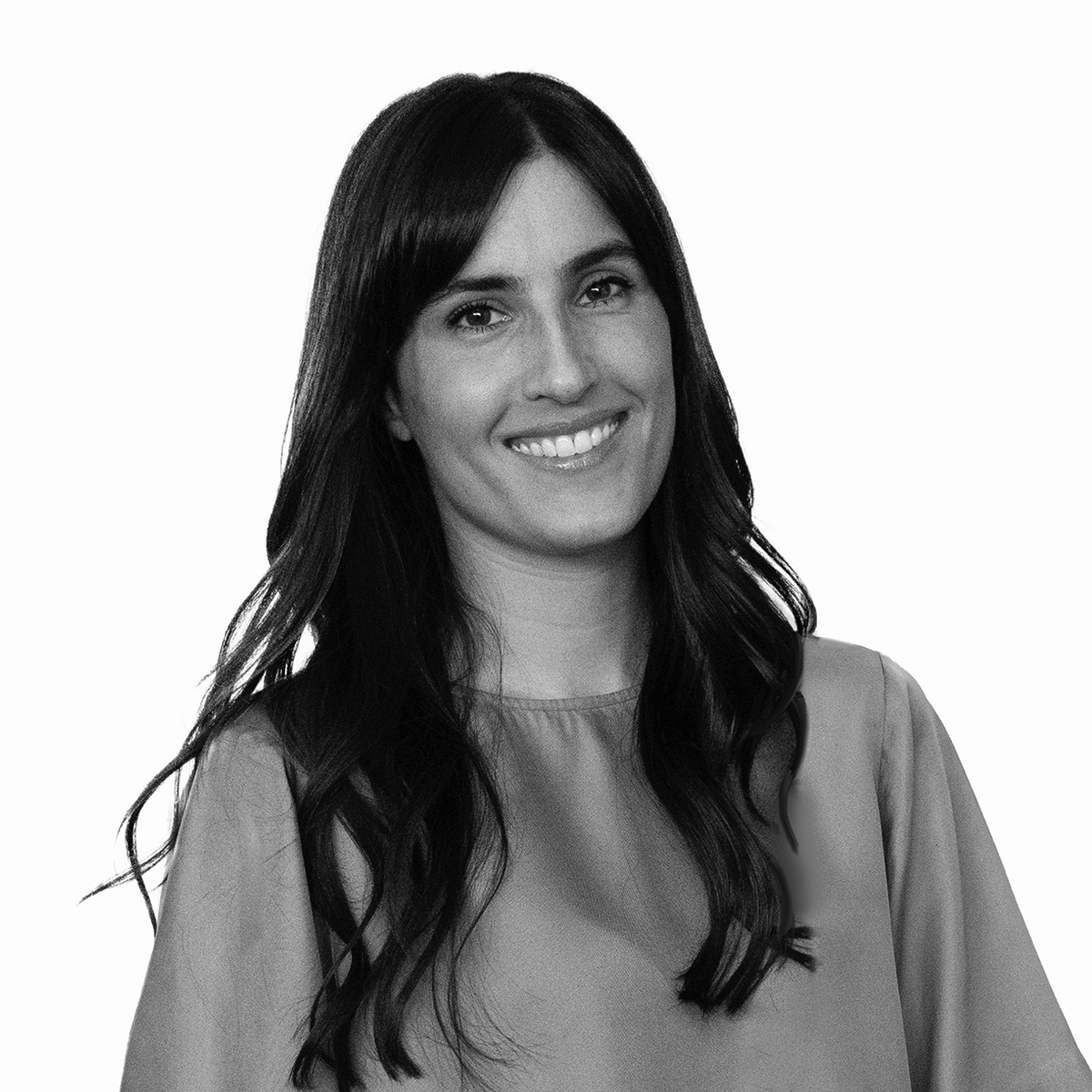 Tsering Hannaford
Tsering Hannaford is a portrait artist based between South Australia and New South Wales.
She pursued a career in the arts after completing a BA in Psychology and graduate studies in Art History at the University of Adelaide. Experience in paintings conservation at Artlab led to a deeper appreciation of techniques, materials, and the practice of painting itself. Atelier based training in New York and France followed and have informed Tsering's practice, with a focus on traditional methods of working from life.
Her work is held in public and private collections across Australia and abroad, including the National Portrait Gallery of Australia and Sydney Modern. She is regularly included in national portrait prizes, including nine times in the Archibald Prize (highly commended in 2020).
Tsering has held positions as an education facilitator at the Art Gallery of South Australia, Vice President of the Royal South Society of Arts (where she is also a Fellow) and sponsors a youth award for portraiture.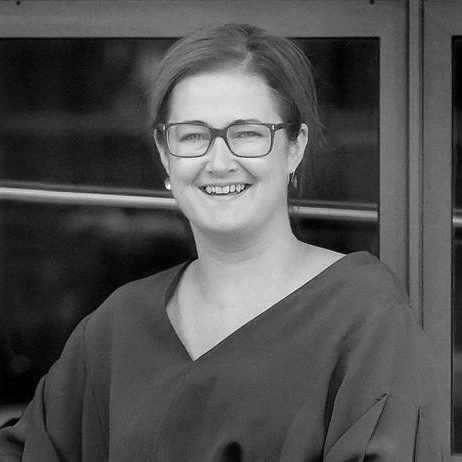 Kirsteen Mackay
Highly respected South Australian Government Architect Kirsteen Mackay is Director of the Office for Design and Architecture SA and the Deputy Presiding Member of the Adelaide Park Lands Authority, a member of the Architectural Practice Board of South Australia and a Royal Society of Arts Fellow.
Kirsteen studied architecture at the Glasgow School of Art and the Royal College of Art. She was also an inaugural Research Associate at the Helen Hamlyn Centre for Design at the Royal College of Art, a centre that is a global leader in Inclusive Design, Design Thinking and Creative Leadership that works with government, business, academia and the third sector.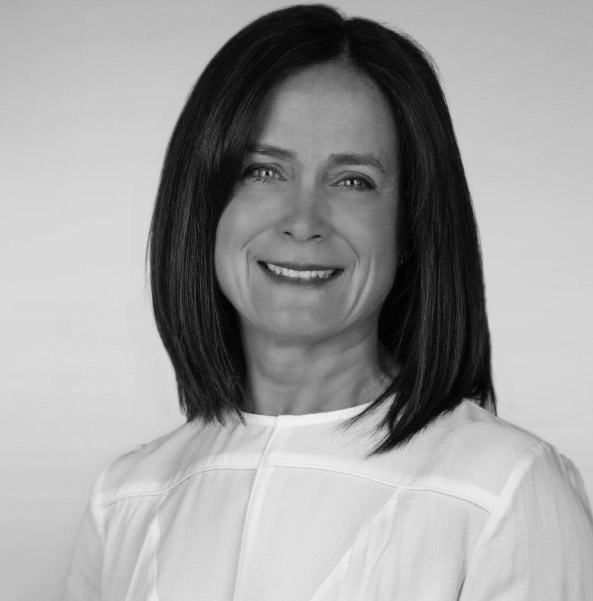 Katie Sarah
Director/Owner, Sarah Mountain Journeys Pty Ltd
Katie Sarah currently owns and manages Sarah Mountain Journeys Pty Ltd.
Her experience and education have developed skills in a variety of industries and roles. She has worked in roles ranging from a national organisation to family business, in technical, sales, and managerial roles.
Her business experience combined with field experience in extreme conditions and environments has led to the acquisition of skills in project management, working with third world business partners, logistics, and risk management in high pressure situations. Working both as a member of a team, and in leadership and managerial roles has given her a wide range of experience and expertise.
Katie's first climbing experience at altitude was a successful summit of a 6542m peak in Bolivia in 2006. Katie was the first Australian woman to summit Mt Himlung, Nepal (7126m) in 2009, and participated in an expedition that pioneered a new route on Mt Vinson in Antarctica in 2008.
In 2010, Katie summited Mt Everest, the world's highest peak at 8848m, becoming the first South Australian (and sixth Australian) woman to do so.
As of June 2013, she was one of the few Australian women to have completed the 7 Summits – the highest peak on each of the seven continents.
As of January 2018, she is the only woman in the world – one of approximately 9 people – to have completed both the 7 Summits and the 7 Volcanic Summits. Having successfully skied the Last Degree to the South Pole, with a similar expedition to the North Pole to be undertaken in April 2019, she will add the Explorers' Grand Slam to these achievements, becoming not only the first woman in the world to complete the Explorers' Grand Slam plus 7 Volcanic Summits, but one of only approximately 4 people in the world to have ever successfully completed this goal.
On a professional level over recent years Katie has also taken ownership and control of Sarah Mountain Journeys, to turn it into a successful niche business operating in extreme and adventure travel.
Katie is married with three adult sons. She counts herself fortunate enough to be able to combine work with a passion for the outdoors, spending as much time as can be spared from home and family pursuing outdoor hobbies such as rock climbing, mountaineering and training for Ironman triathlons as well as maintaining an active interest in several not for profit organisations. Katie is Chairperson for Holiday Explorers, Board Member of Guide Dogs SA/NT and Patron of Nature Play SA, as well as an active volunteer for the Leukaemia Foundation and Meals on Wheels. She is also associated with brilliant SA organisations such as Catherine House, SAHMRI and Sight For All.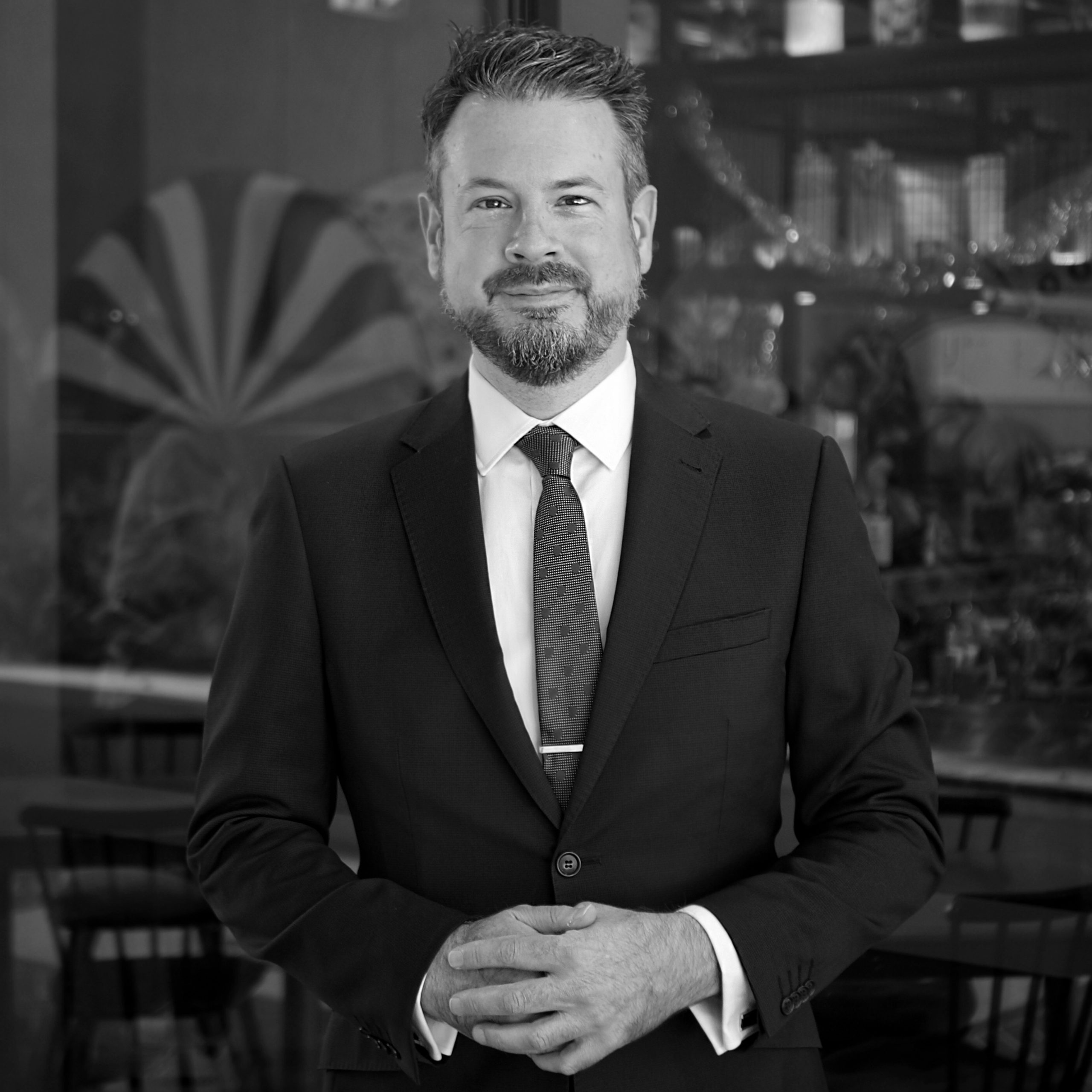 Stuart Symons
Stuart is a corporate communications and strategic planning leader with a lifelong interest in South Australia's cultural life.
As Head of Public Affairs, Communications & Planning for Australia's largest credit union, People's Choice, Stuart has 25 years of corporate experience, including 13 years with ASX-listed entities, in Australia, the UK and Papua New Guinea.
Stuart has more than a decade of board experience, with previous roles including Chair of Brink Productions (one of Australia's leading performing arts companies), Chair of the Australian Institute of Company Directors Tomorrow's Director Committee and Councillor with the Financial Services Institute of Australia.
Through Modernist Adelaide, Stuart's mid-century architecture tours, exhibitions, presentations, publications and social media increase public appreciation and preservation of the city's design heritage and contribute to economic growth through heritage tourism – acknowledged with the City of Adelaide Prize Commendation 2021 and South Australian Emerging Historian of the Year 2019.
Stuart is a graduate of AICD's Company Directors Course and holds MBA, BA (Hons) and journalism and management qualifications.
Guildhouse established an Artist Advisory Group in 2017 to ensure the relevance of our programs to artists, craftspeople and designers across South Australia. The following artists currently comprise the Artist Advisory Group: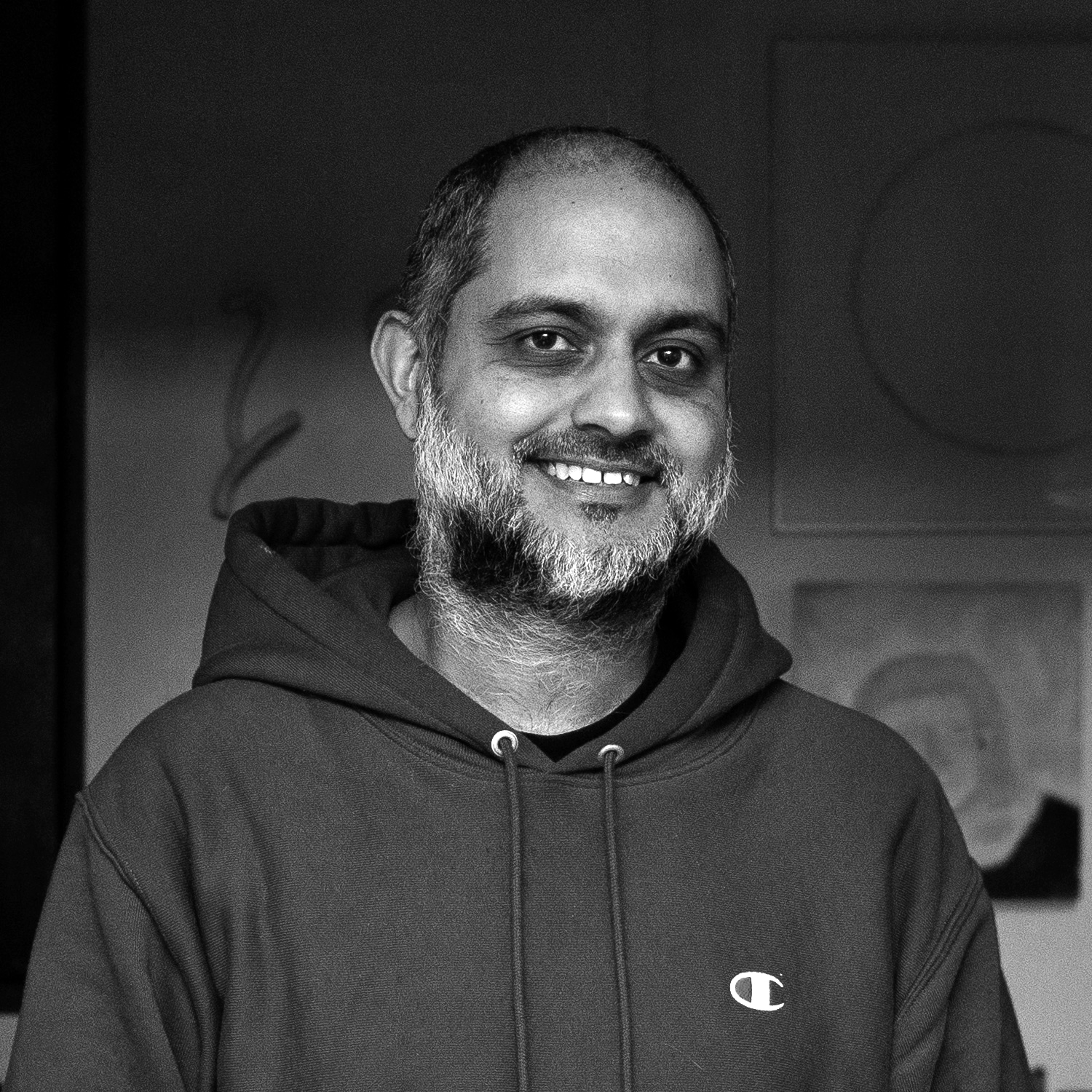 Roy Ananda
Roy Ananda is a visual artist, writer, and educator practicing on Kaurna Country (Tarndanya/Adelaide Plains). His objects, drawings, installations, texts, and videos variously celebrate popular culture, play, process, and the very act of making. Since 2001 he has exhibited prolifically around Australia, holding solo exhibitions at Adelaide Central Gallery (Adelaide), the Contemporary Art Centre of South Australia (Adelaide), Dianne Tanzer Gallery+ Projects (Melbourne), FELTspace (Adelaide), Gallery 4a (Sydney), Hugo Michell Gallery (Adelaide), Samstag Museum of Art (Adelaide), and West Space (Melbourne).
His work has been included in such significant survey exhibitions as Primavera (2004) at the MCA (Sydney), the Australian Drawing Biennial (2004) at the Drill Hall Gallery (Canberra), and CACSA Contemporary 2015 at SASA Gallery (Adelaide). In 2017 Ananda completed a post-graduate research degree at the University of South Australia with a specific focus on the intersection of pop-culture fandom and contemporary art practice.
He has lectured in drawing and sculpture at Adelaide Central School of Art since 2004 and currently holds the position of Head of Drawing. His writing has appeared in a wide variety of journals, books, exhibition catalogues, zines, and websites. Ananda was the feature artist of the 2021 South Australian Living Artists Festival and subject of that year's SALA Publication.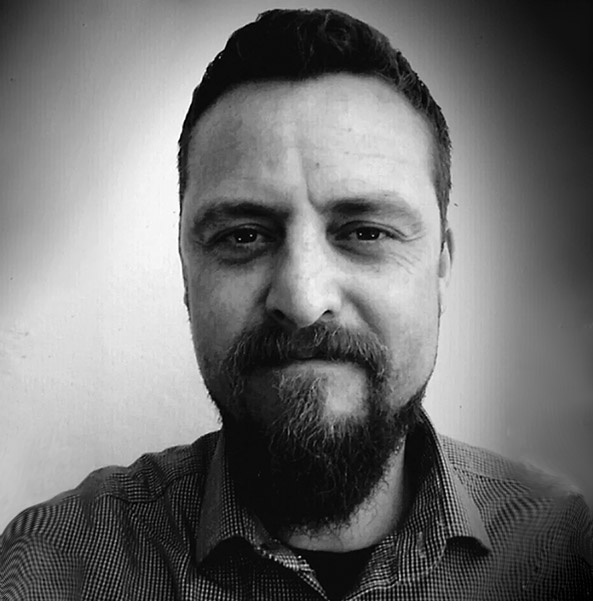 Thomas Buchanan
Thom Buchanan's practice traverses a Cross-disciplinary mode of investigations. Informed by his background in drawing and painting, it also incorporates installation, photography, video, performance, sound, murals and collaborations. Buchanan is a master of large-scale live performative works and collaboration. He has been interrogating ideas of the physiological ramifications of built and natural environments for 15 years and still asking questions.
He has exhibited extensively locally, nationally, and internationally and has won a number of major art prizes and grants. His work has been commissioned by The State Theatre Company (SA), Australian Dance Theatre, Vivid Festival Sydney, Adelaide Festival, Edinburgh Fringe Festival (UK), Slingsby Theatre Company, Fringe Festival (SA), SALA Festival, the Surge Festival in Glasgow, Cabaret Festival, Guitar Festival, Canberra Centenary, Canberra Symphony Orchestra, Zephyr Quartet, Big Picture Pillar festival, Big Day Out, Rise Festival (NZ), just to name a few.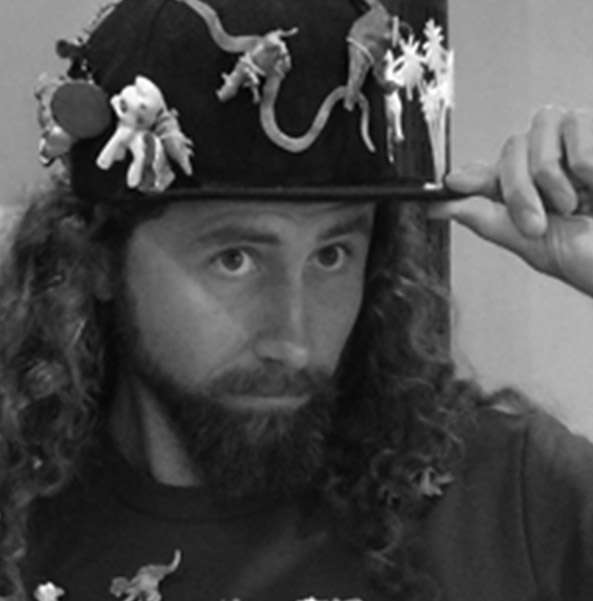 Brad Darkson
Brad Darkson is a South Australian visual artist currently working across various media including carving, sound, sculpture, multimedia installation, and painting. Darkson's practice is regularly focused on site specific works, and connections between contemporary and traditional cultural practice, language and lore. His current research interests include hostile architecture, bureaucracy, seaweed, and the neo-capitalist hellhole we're all forced to exist within. Conceptually Darkson's work is often informed by his First Nations and Anglo Australian heritage. Brad's mob on his Dad's side is the Chester family, with lineages to Narungga and many other Nations in South Australia from Ngarrindjeri to Far West Coast. On his Mum's side he's from the Colley and Ball convict and settler migrant families, both arriving in 1839 aboard the Duchess of Northumberland.
In 2015 he completed a BFA at the University of South Australia and in 2017 he completed an MFAD at the University of Tasmania. Selected exhibitions include Make Yourself Comfortable I (solo exhibition) Post Office Projects 2022, Neoteric (group exhibition) 2022, Experimenta Life Forms (international triennial of media art) touring 2021 – 2024; Adelaide//International (group exhibition) Samstag Museum 2020; International Symposium on Electronic Art (South Korea) 2019; VIETNAM – ONE IN, ALL IN (Country Arts SA national exhibition) touring 2019 – 2021; The Return (group exhibition) Dark Mofo 2018; LOSS. GAIN. REVERB. DELAY. (solo exhibition) Vitalstatistix 2017.
Darkson currently sits on the board of The Australian Network for Art and Technology and the Guildhouse Artist Advisory Group.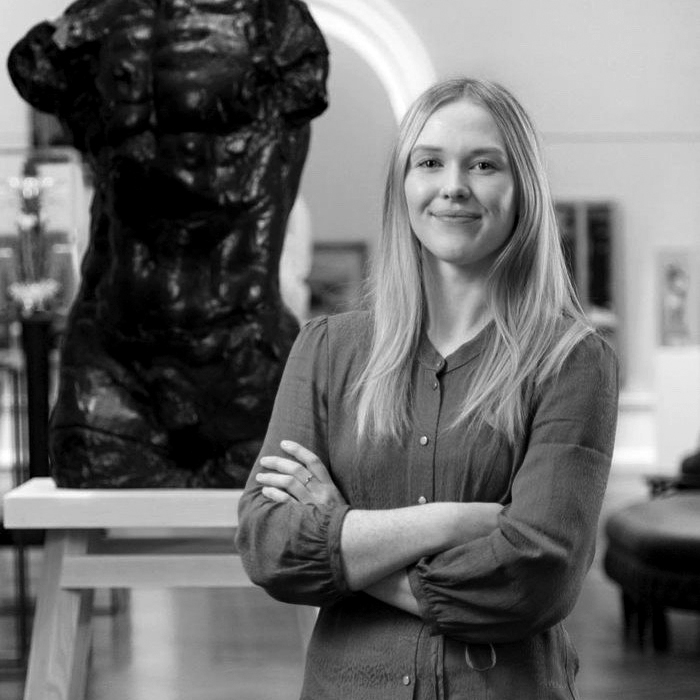 Bernadette Klavins
Based in Tartanya (Adelaide), Bernadette Klavins is an artist working in the field of sculpture. Through processes of casting, Klavins draws out the poetic potential of materials and interrogates our human relationship to deep time. In 2016, Klavins graduated from Adelaide Central School of Art with First Class Honours and received a Major Travel Award. The following year, she completed a residency at The Icelandic Association of Visual Art in Reykjavik. Klavins has since exhibited at spaces including Watch This Space (NT), Canberra Contemporary Art Space (ACT), Cool Change Contemporary (WA), FELTspace (SA), Floating Goose Studios (SA), Adelaide Central Gallery (SA), Art Pod (SA) and Carclew (SA). Klavins has an upcoming solo exhibition at FELTspace in July 2022. Klavins has also lectured in First Year Sculpture at Adelaide Central School of Art, been a Co-Director at FELTspace, and currently works at the Art Gallery of South Australia in the Public Programs team. Klavins works from Switchboard Studios in Norwood.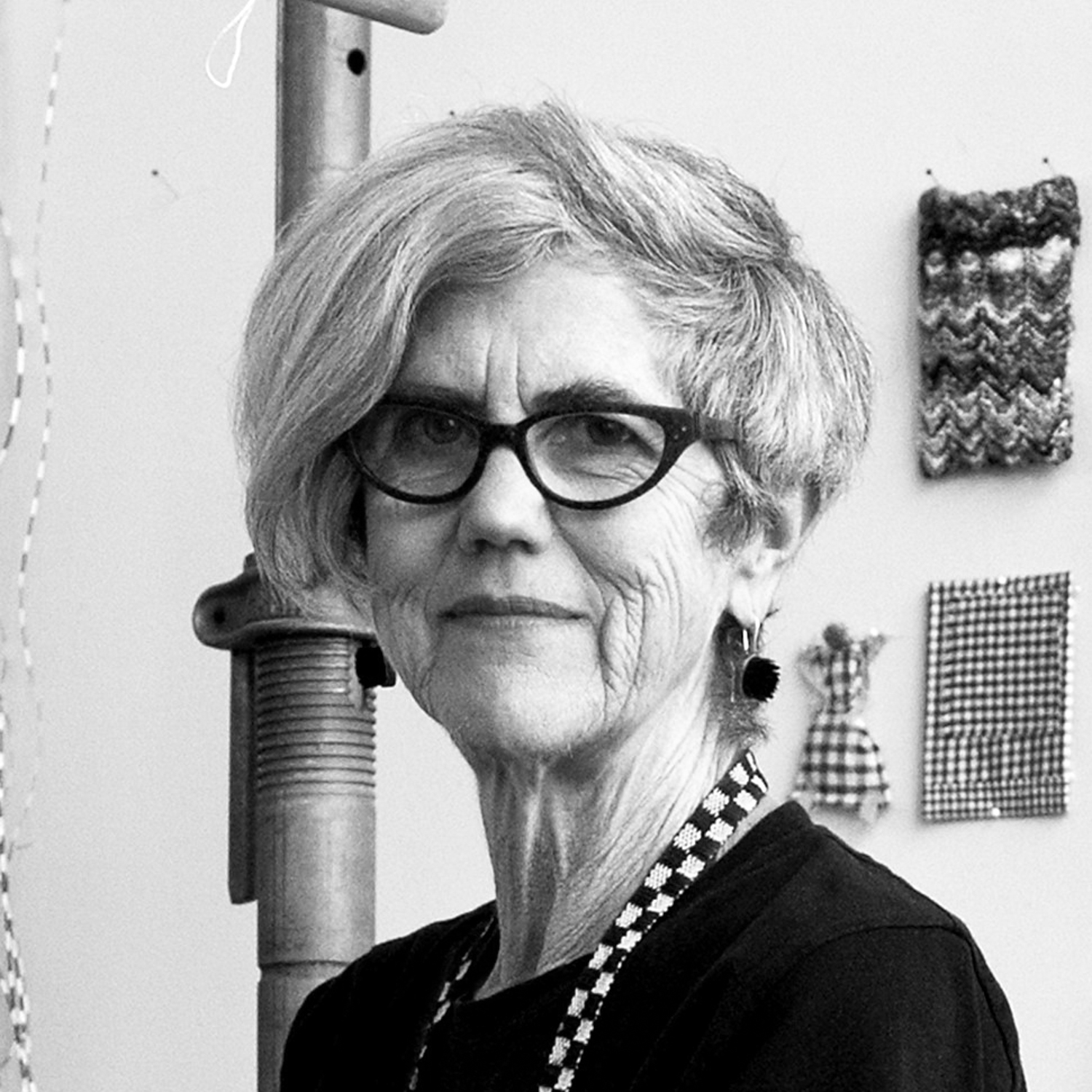 Kay Lawrence
Kay Lawrence AM is Emeritus Professor at the University of South Australia where she had a distinguished career as an educator in the visual arts, becoming the first woman appointed to head the South Australian School of Art in 2002. She has an international profile as a tapestry weaver with work in many public collections including the National Gallery of Australia.
In her visual art and writing practices she critically engages with matters of personal and community identity, exploring ideas of loss and connection through the materiality of textiles. She has completed a number of major commissions for public spaces in Australia and overseas and was made a Member of the Order of Australia in 1989 for service to the arts as designer of the Parliament House Embroidery.
In 2002 Telos Press in the UK published a monograph on her work. Her scholarly writing has been published by Berg Publishers, Cambridge Scholars Publishing, The University of Sydney and Melbourne University Press.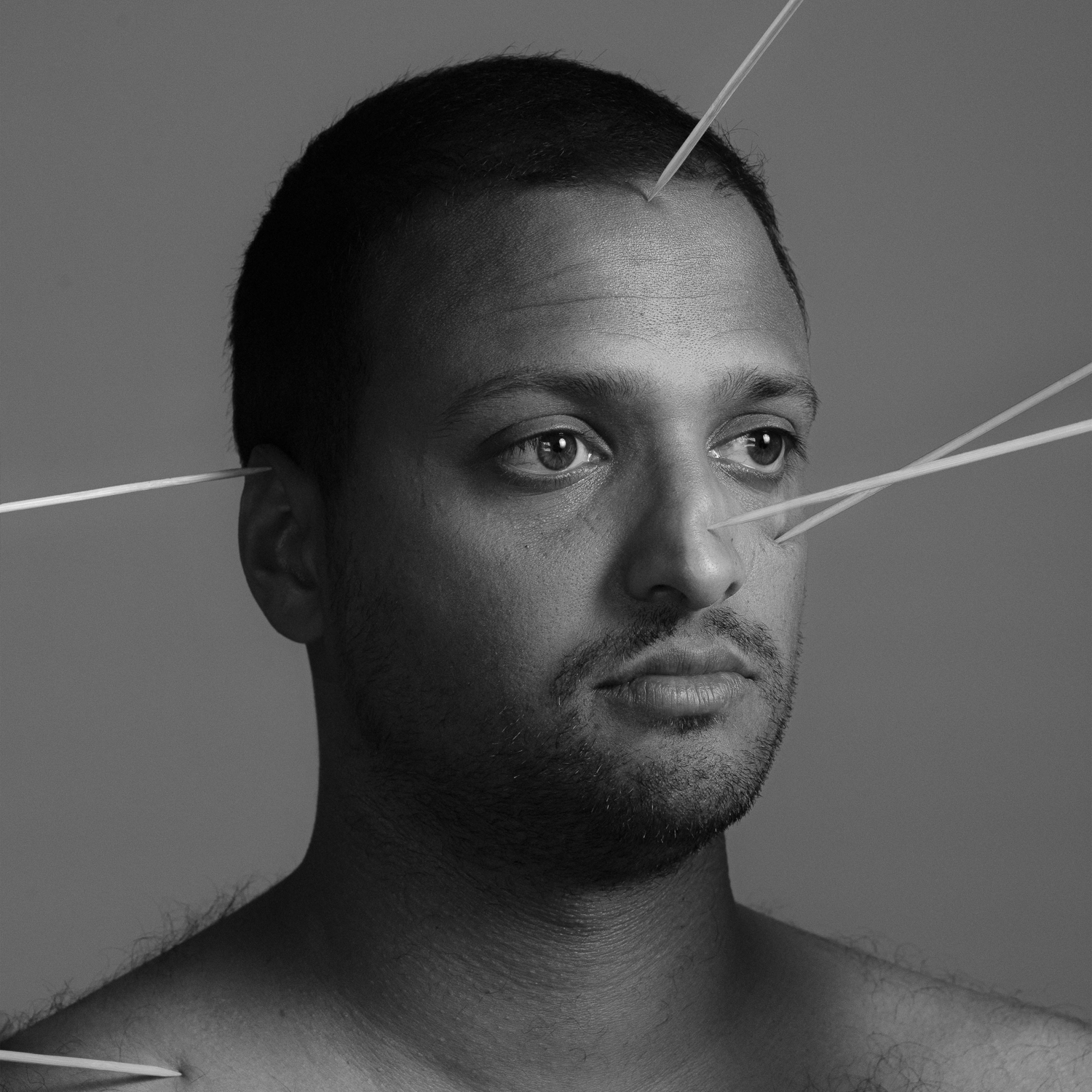 Kaspar Schmidt Mumm
Born in Germany in 1990, my family immigrated to South Australia in the year 2000. My mother was an immigrant to Canada as a result of the civil war between Pakistan and India. My father is a German with a Columbian upbringing.
My education in the arts is based on Mentoring from people such as James Brown IV (MASH Designs), Darren O'Donnell (Mammalian Diving Reflex) and Koruna Schmidt Mumm (Art Therapist). I have always avoided institutionalisation, for better or for worse.
Today the primary parts of my practice are; my music (Slowmango); street performance (Baitfridge); and collaborative gallery performance (IMMI). These projects are deeply collaborative and involve an array of artists and non-artists. Whenever I present an artwork, it comes with an entourage of collaborators. I have an extremely social practice that melds and changes with my community. A process of communication, healing and expression that is centered around play.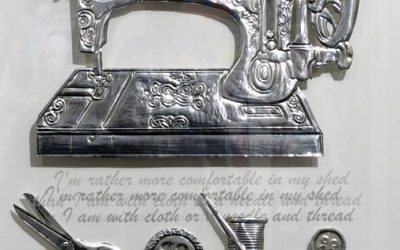 Sun 01 March 2009 - Sun 22 March 2009 Location: Prospect Gallery, Nailsworth, South Australia Bookings are no longer available. Revealing Meaning in Cloth opened Sunday, 1 March 2009, at Prospect Gallery, Nailsworth, South Australia. Independent curator Vivonne...