The Poet by IMMI (detail), 2017, Photographic digital print. Image courtesy the artist.
Fri 3 May – Thu 13 June 2019
Location: City Library, Rundle Place, 77-91 Rundle Mall, Adelaide SA 5000
Kobe's Drive
Through collaboration Kaspar Schmidt Mumm and the IMMI collective are continually collecting ideas for their new cultural identity. Kobe Stutley and Kaspar created a video work during workshops at Adelaide City Library in November 2018 as an extension of his ART WORKS residency. The Media Lab in Kobe's Drive contains the remnants of IMMI's temporary appearance.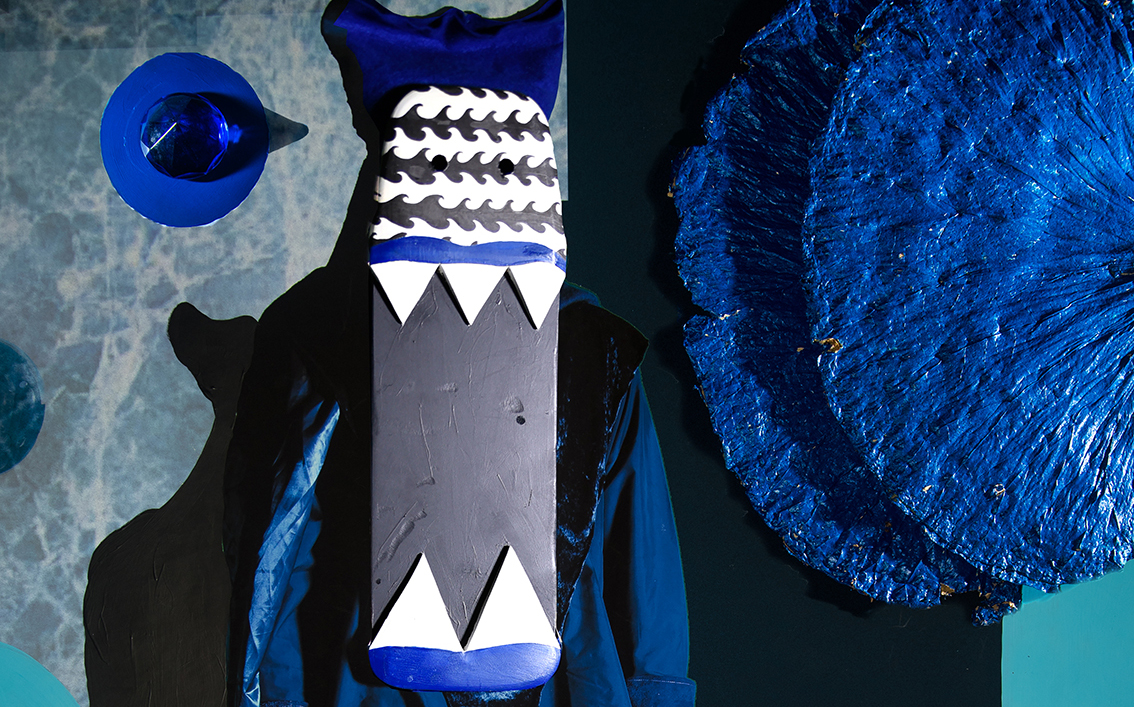 Kaspar Schmidt Mumm, The Shaman by IMMI (detail), Photographic digital print. Image courtesy the artist.
Kaspar Schmidt Mumm

Born in Germany and raised in Adelaide with Colombian, Pakistani and Canadian heritage, Kaspar Schmidt Mumm is a third generation immigrant whose practice ranges from painting, sculpture and performance to arts writing, curating and creative direction. His motivation to make art stems from his experience of displacement and desire to develop an artistic language that crosses cultural borders – a language for the global citizen.
Presently, Kaspar aims to take performance art and installation on tour, developing a show with a band of poets, musicians, curators, cinematographers and photographers to present an idealistic utopia where the constraints of cultural indifference are broken down.