Perspectives: shaping the world through visual culture.
Perspectives brings leading international artists, makers and thinkers to Adelaide for an annual series of thought-provoking lectures.
Challenging, innovative and forward thinking, Perspectives presents an opportunity to learn and engage with the ideas and discourses shaping our world. Connecting our creative community with national and international networks, this series will inspire and ignite fresh dialogues and approaches to learning about contemporary life through visual culture.
Perspectives is developed in partnership with the Hawke Centre, University of South Australia. The program is part of ACE Open and Guildhouse's wider strategy to foster diverse, critically rigorous professional development opportunities for the South Australian community.
Perspectives 2021
In 2021 this free lecture series will feature an incredible line of speakers with details released throughout the year. We will hear from

contemporary artist Hayley Millar Baker on the fluidity of memory and its role in creating narratives and Hannah Presley, Curator of Indigenous Art at the National Gallery of Victoria, on her own curatorial approach to working with artists.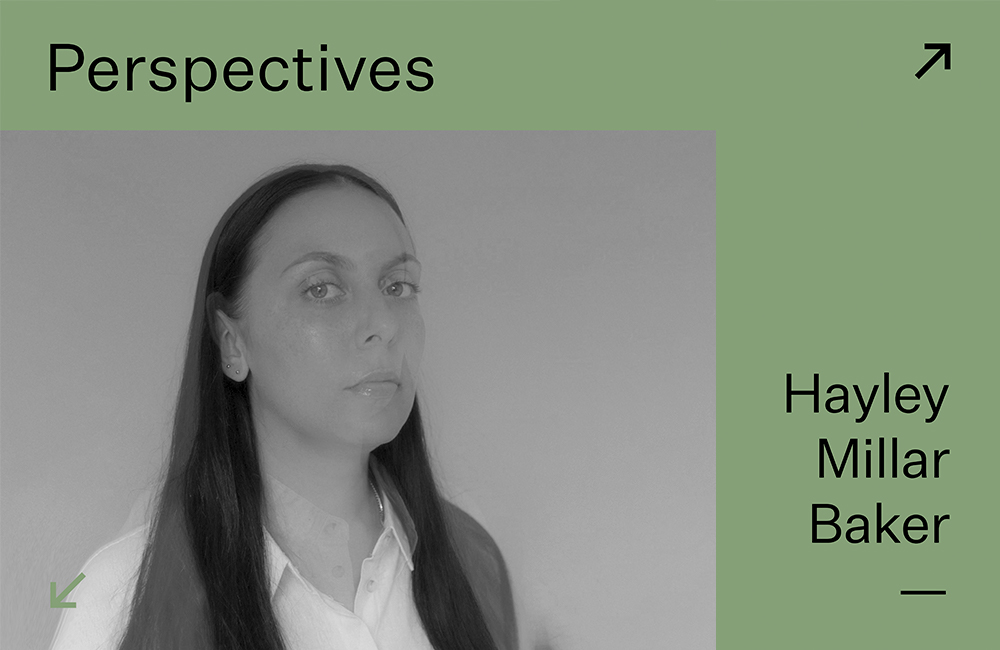 2021: Hayley Millar Baker
Constructive Memory & Storytelling
Hayley Millar Baker (Gunditjmara, AU) is a cross-cultural research-driven, contemporary artist based in Melbourne, Australia. Her practice reveals a perspective that explores human experiences in a lens that is non-exclusive and non-linear, connected within memory and contemporary storytelling. Constructing complex visual insights to past, present and future realms, storytelling becomes a methodology for her in which to reclaim and reauthor constructs of history, narrating inherited and personal stories.
Furthermore, Millar Baker negates experiences of remembering/misremembering memory, while reflecting on how often personal recollections and historical accounts are improvised and embellished to become new 'truths'.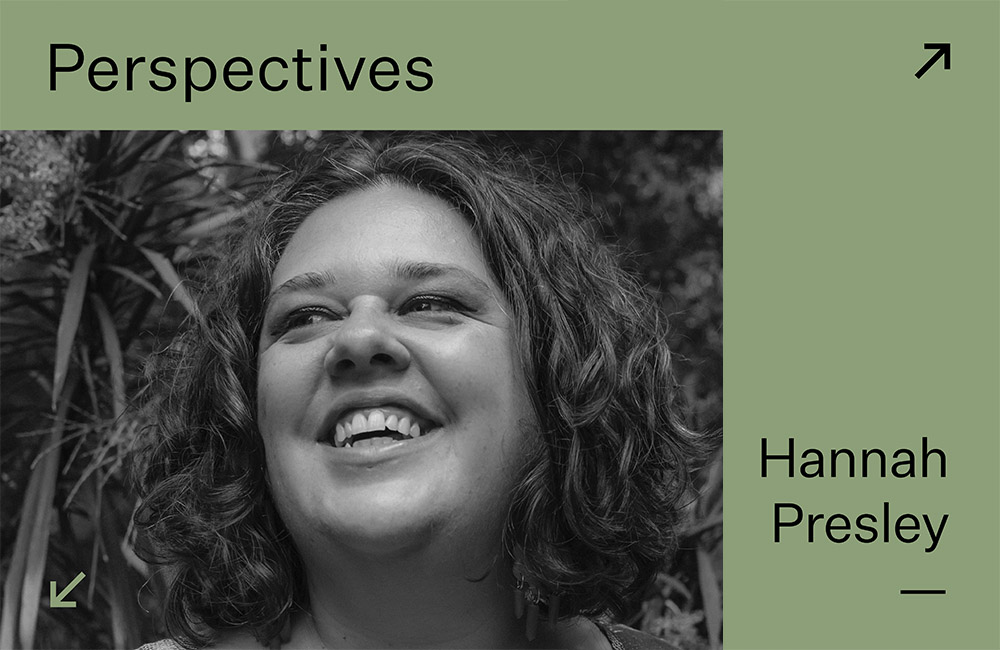 2021: Hannah Presley
Curator/Confidant
Melbourne-based Aboriginal curator Hannah Presley presents her inter/national curatorial approach that has guided her through working with individual artists, community groups, not-for-profit galleries, international art Biennales and national institutions.
Presley shares her belief in the central role of transparency, vulnerability and humour in forming valuable relationships with artists, and will examine the deeper values that inform her practice.
Known for exhibitions and projects that present meaningful connections between people and place, Presley will examine the deeper values that inform her work and demonstrate how thoughtful communication can be a powerful practice.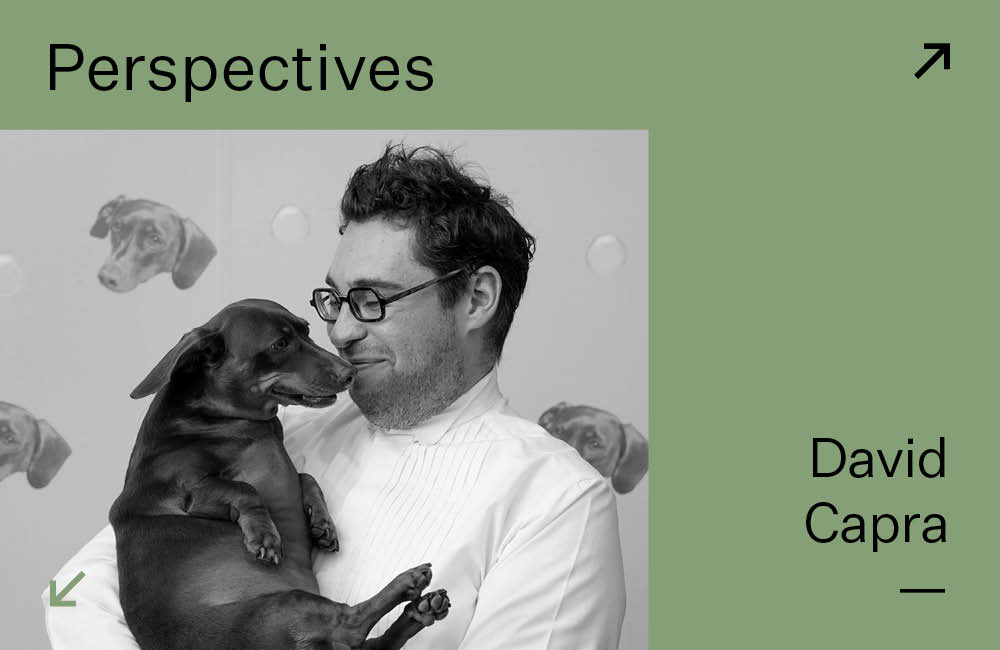 2020: David Capra
Teena knows best
Performance artist David Capra is known for his collaborations with dachshund Teena. David and Teena have a long-standing history of creating socially engaged projects that make the world feel a little less lonely.
Gain insight into what it takes to work in collaborative practice with a dog. Learn about the beginnings of their work together, philosophies that govern their work, and how their projects have traversed the gallery, community sector, media and general public audiences.
2020: Alison Kubler
Art and Fashion: A Complex Collaboration.
Does art need fashion as much as fashion needs art?
Editor and arts consultant Alison Kubler examines the complexity of art and fashion's interrelationship and its effect on visual culture.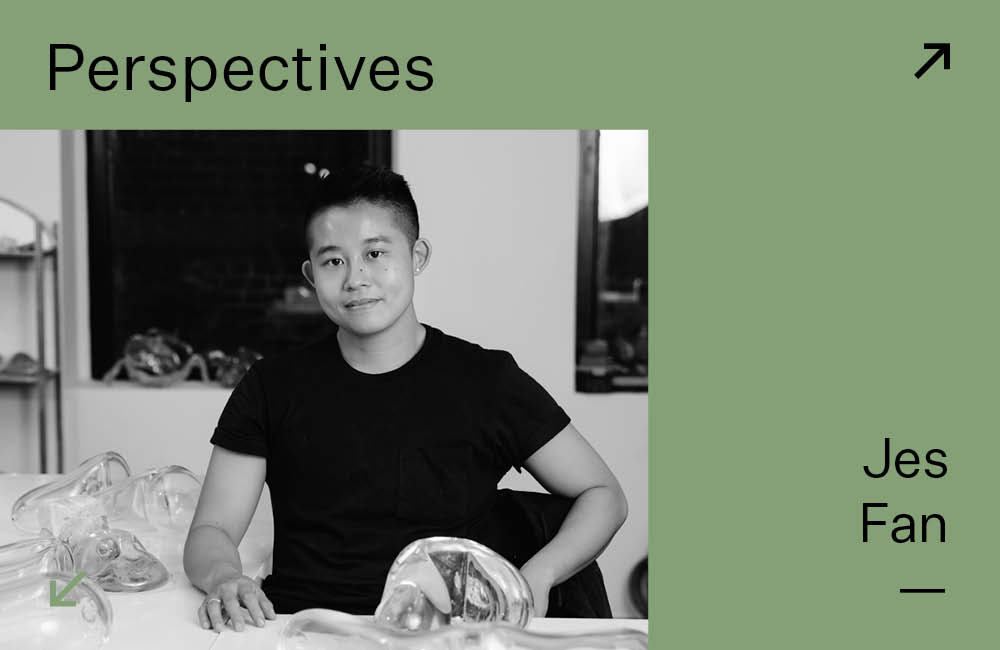 2020: Jes Fan
Leakages, Puddles, Discharge, Infections and Bubbles…
Jes Fan's trans-disciplinary practice emerges from a sustained inquiry into the concept of otherness. Primarily working in the field of expanded sculpture, Fan navigates the slippery complexities of identity as guided by the tactile and material histories of his chosen media.
For Leakages, Puddles, Discharge, Infections and Bubbles… Jes Fan discussed his body of work developed over the past few years and, in particular, his participation in NIRIN, the 22nd Biennale of Sydney (2020).