Hear from some of the leading cultural minds of our time in Perspectives, a new initiative developed by The Bob Hawke Prime Ministerial Centre, ACE Open and Guildhouse.
This series of thought-provoking lectures invites leading artists, makers and thinkers to Adelaide to engage with compelling ideas currently shaping our world.
Leading the program in 2019 is acclaimed photographer Hoda Afshar, (Tuesday 7 May). Having recently won the $30,000 William and Winifred Bowness Photography Prize with her portrait of Berhouz Boochani, and exhibited at the MCA's Primavera 2018 with the moving work 'Remain', made on Manus Island in collaboration with Boochani, Afshar will discuss the connection between images and representation, and asks how the medium of photography might be used to untangle them. 
Arts and cultural tourism academic Adrian Franklin (Tuesday 16 July) will introduce the concept of the anti-museum, document its conceptual history since the eighteenth century, and identify its increasing relevance and presence to contemporary art today. Franklin's book The Making of MONA was published in 2014, with forthcoming titles set for publication through Routledge and Sydney Unversity Press across 2019-20.
New Zealand based artist and curator Ema Tavola will round out the series (Saturday 19 October), reflecting on aspects of her practice including curating as a mechanism for social inclusion, its potential to shift representational politics and exhibition making as a mode of decolonisation.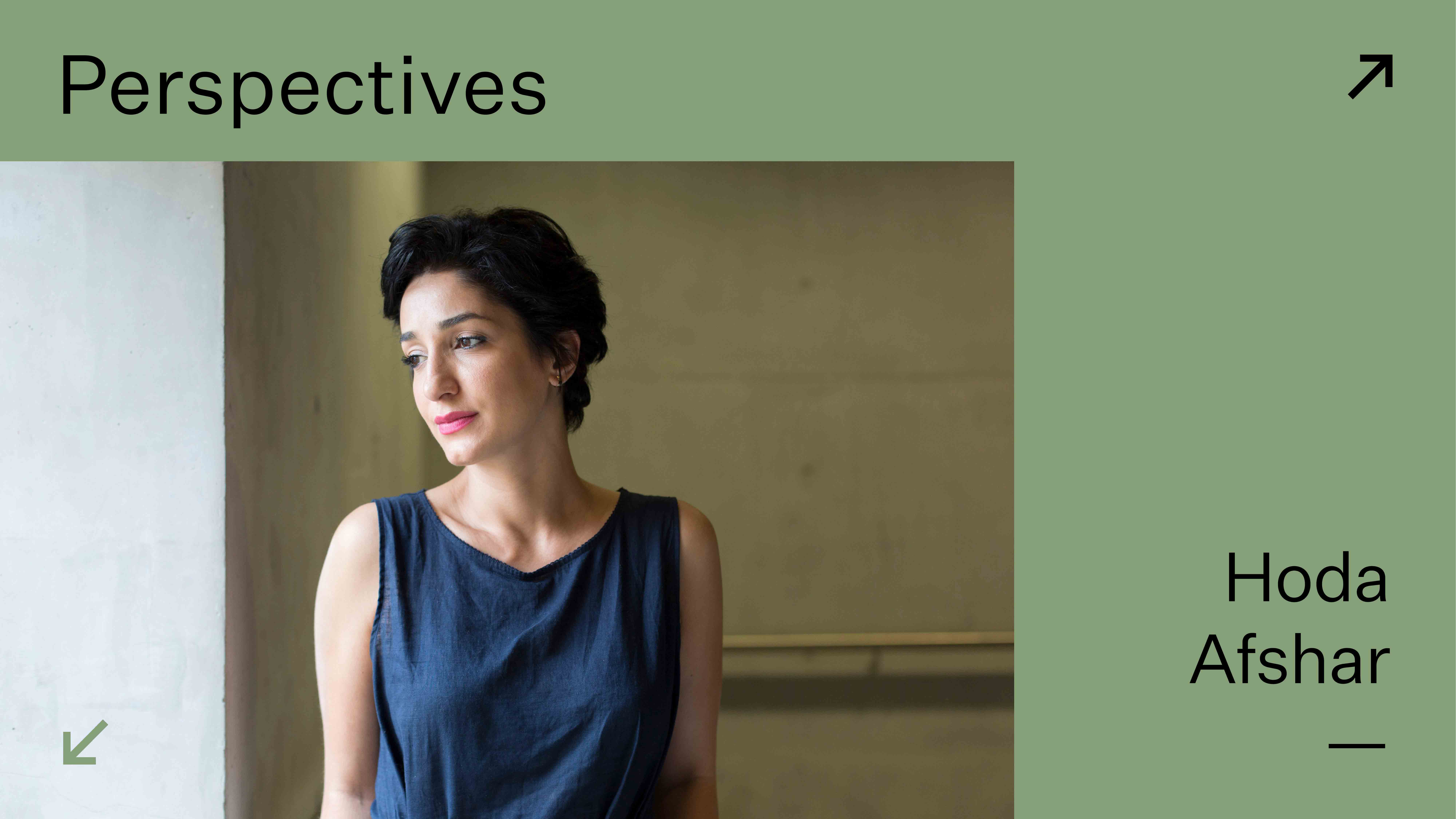 Hoda Afshar. Photograph Alex Torcutti.
Tue 7 May, 2019, 6:00 – 7:15pm

Pricing: Free entry

Location: Hawke Building – LEVEL 5, UniSA City West campus, 55 North Terrace, Adelaide, MAP
Presenter: Hoda Afshar

Hoda Afshar:
Unmaking Images – Image Making and Representation
In this lecture, Hoda Afshar discusses the connection between images and representation, and asks how the medium of photography might be used to untangle them. Retracing the history of her own practice, Afshar recounts how the camera has served her as a tool for exploring issues of identity and marginality, both as a documentary photographer in Iran, and as part of her visual-art practice after migrating to Australia.
Focussing on the themes and approach of her most recent series, 'Behold', recently shown at Melbourne's Centre for Contemporary Photography, and 'Remain', made on Manus Island in collaboration with Berhouz Boochani and recently exhibited as part of the MCA's Primavera 2018, Afshar explains how her concern to share the stories of others has necessarily overlapped with her questioning of the limits of image-making, all the while acknowledging its real potential to reshape how we see the world.
Perspectives: shaping the world through visual culture.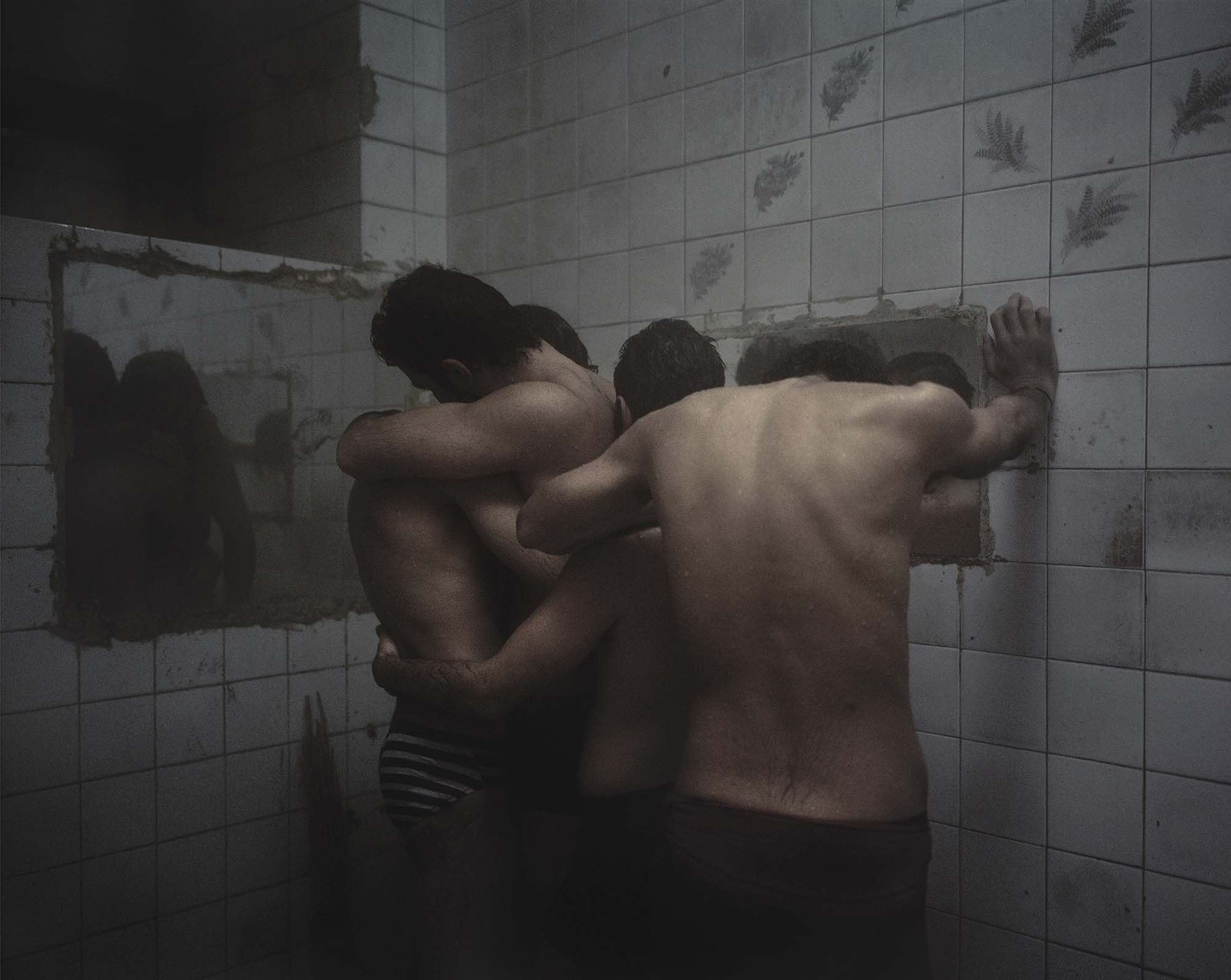 Hoda Afshar, Untitled #4, from the series 'Behold' 2016, courtesy of the artist
Hoda Afshar

HODA AFSHAR was born in Tehran, Iran (1983), and is now based in Melbourne, Australia. She completed a Bachelor degree in Fine Art– Photography in Tehran, and recently completed her PhD thesis in Creative Arts at Curtin University.  Through her art practice, Hoda explores the nature and possibilities of documentary image-making. Working across photography and moving-image, she considers the representation of gender, marginality and displacement. In her work, Hoda employs processes that disrupt traditional image-making practices, play with the presentation of imagery, or merge aspects of conceptual, staged and documentary photography. Hoda's work has been widely exhibited both locally and internationally and published online and in print. She's also a member of 'eleven', a collective of contemporary Muslim Australian artists, curators and writers whose aim is to disrupt the current politics of representation and hegemonic discourses.
Hoda Afshar website
Press: Art Guide Australia, Hoda Afshar wins William and Winifred Bowness Photography Prize 2018
Hoda Afshar, the individual, and their story
Instagram: @hodaafshar
Interview with Hoda Afshar, National Photographic Portrait Prize 2015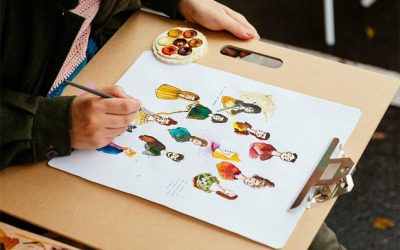 Fruzsi Kenez, live painting at George Street Piazza event by Norwood council, 2018. Photograph Andre CastellucciTime: 3 x 1.5 hour sessionsTue 14, 21 & 28 May 2019, 6:00 - 7:30 pm Pricing: $90.00 (Limited spaces) Location: Minor Works Building, 22 Stamford Court,...