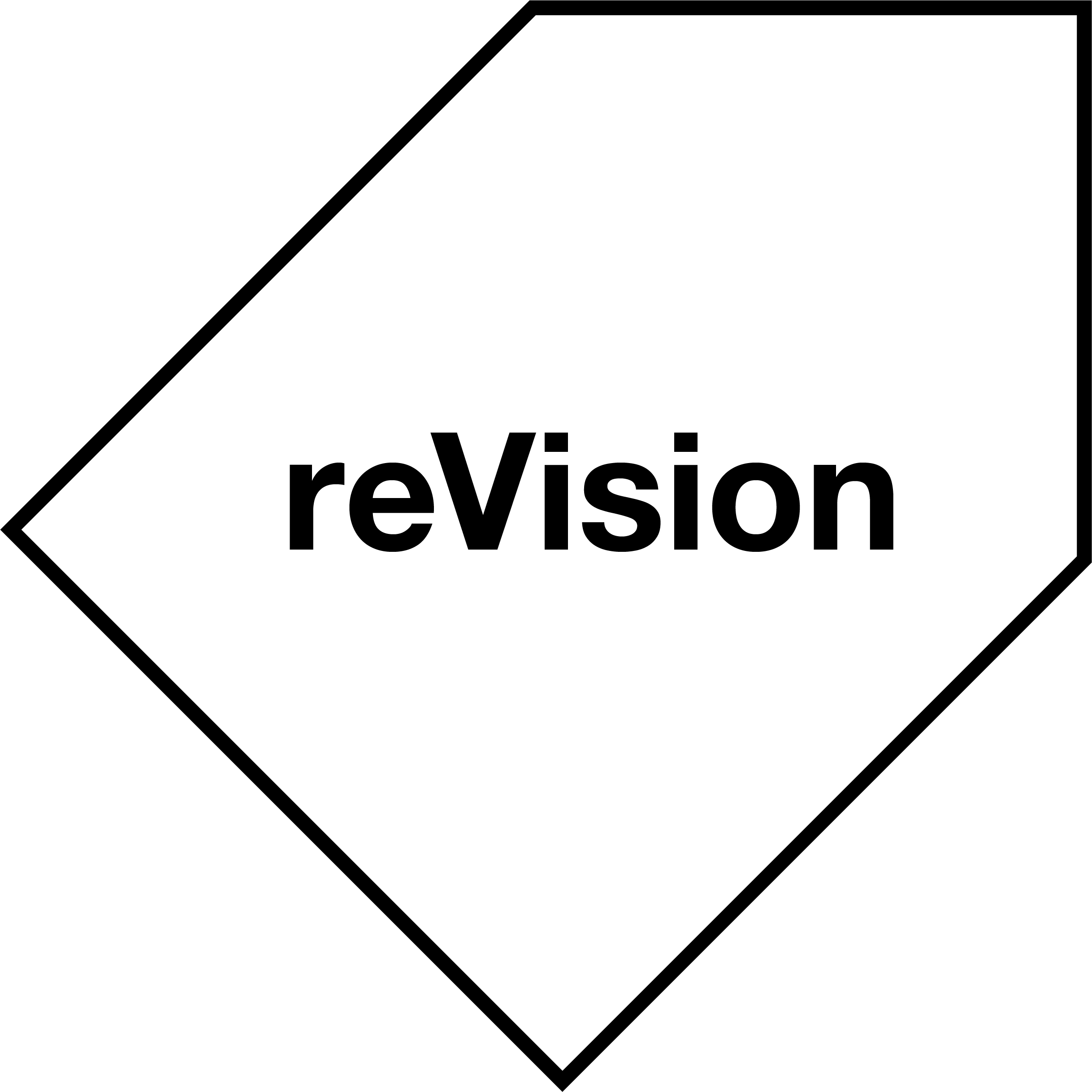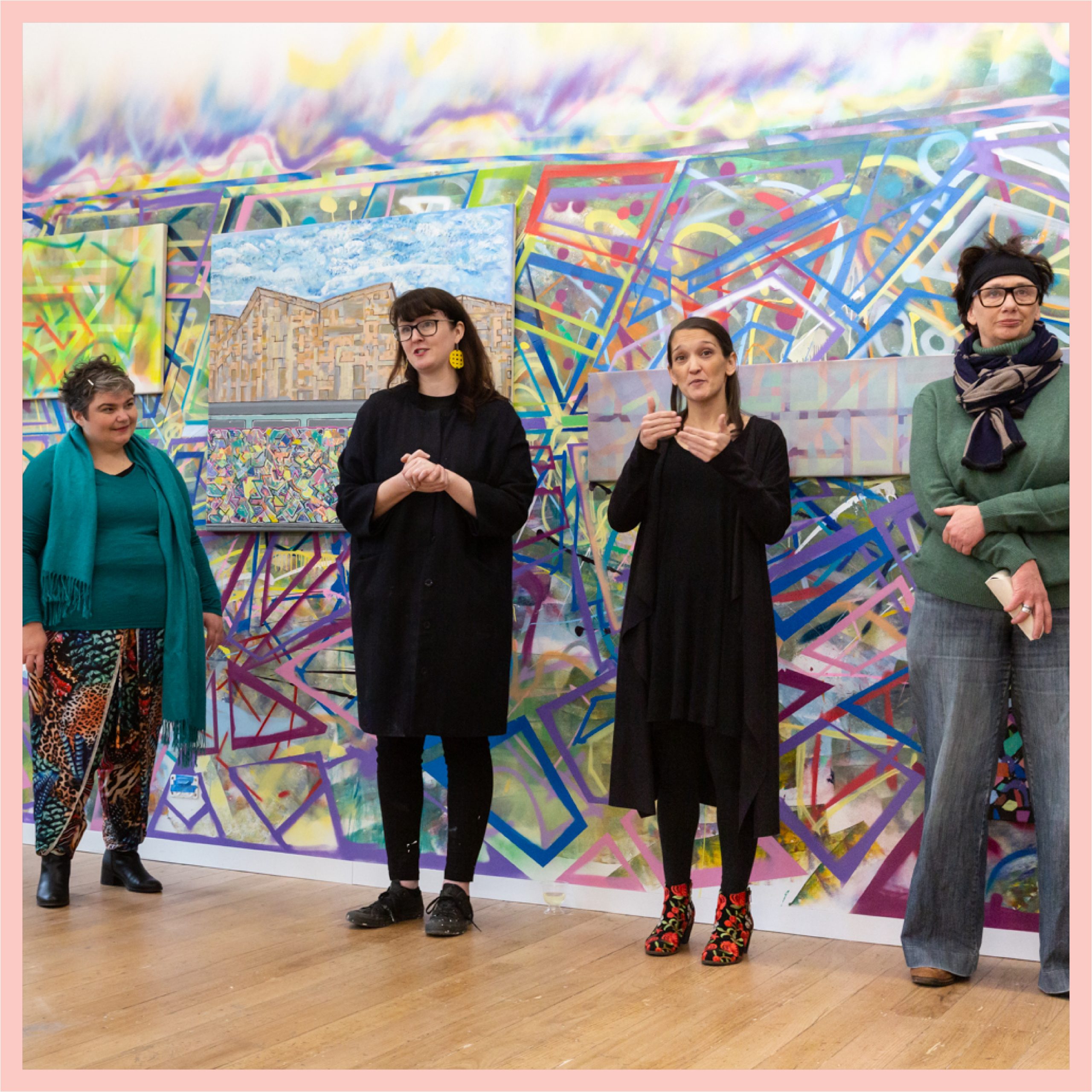 A discussion about contemporary arts practice with artists, writers and curators.
Join local and national speakers in three sessions focusing on community, collaboration and ambition for the times we live in.
Featuring synchronised activities designed to enhance online viewing while engaging in meaningful conversations around critical optimism, collective action and building a healthy arts sector.
Saturday November 13
11am – 5pm
Held online to spark conversation Australia wide.
The reVision Symposium is FREE for Guildhouse members, $20 covid hardship or $40 for non-members.
The Sessions
The symposium hosts three panels looking at; ambition and momentum during a pandemic; growing and sustaining community and collaboration and; utopian future – what does a healthy, sustainable, intelligent, experimental arts sector look like?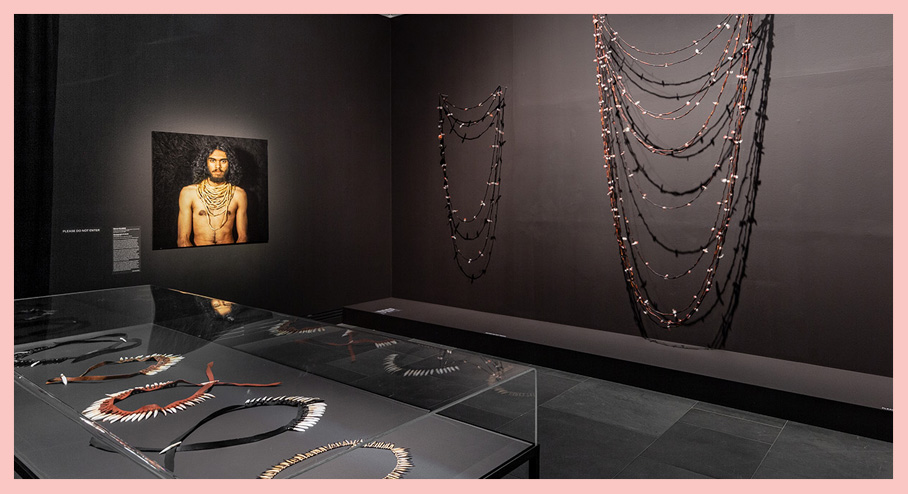 Session 1: ambition and momentum
Three artists discuss how they feed ambition and continue momentum despite changing parameters. Many artists have experienced in-person exhibitions move online, project dates move and opportunities dissolve. Join three artists as they discuss their responses, particularly with the presentation of solo exhibitions, and motivations during this time. Curator Hannah Presley guides the conversation.
Speakers: Honor Freeman (SA), Maree Clarke (VIC), Salote Tawale (NSW).
Chair: Hannah Presley (VIC)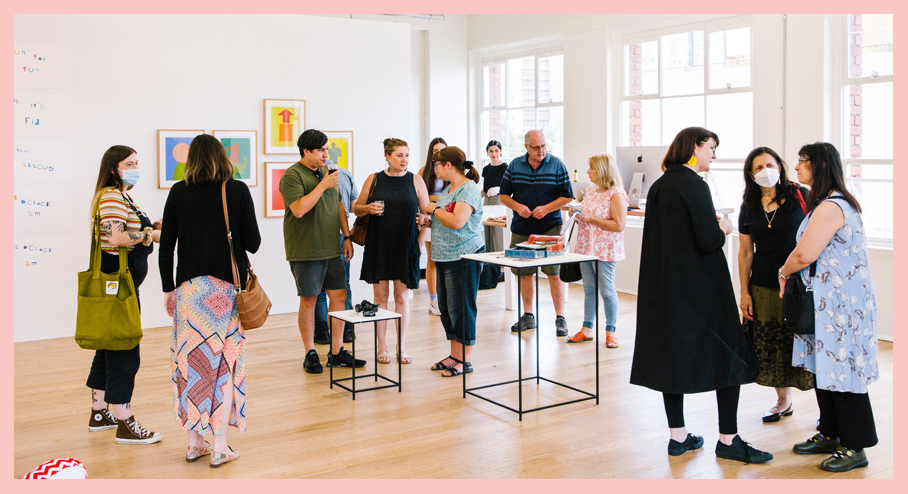 Session 2: growing and sustaining community and collaboration
Growing and sustaining community and collaboration during the time of a pandemic has been difficult for many, but adversity has fostered opportunities for some to expand and reconnect in ways unimagined until now. Experienced in independent arts practice, festival management and the shared studio model, Amber Cronin leads a discussion around building connection and community.
Speakers: Sim Luttin (VIC), James Tylor (ACT), Clare Needham (VIC).
Chair: Amber Cronin (SA)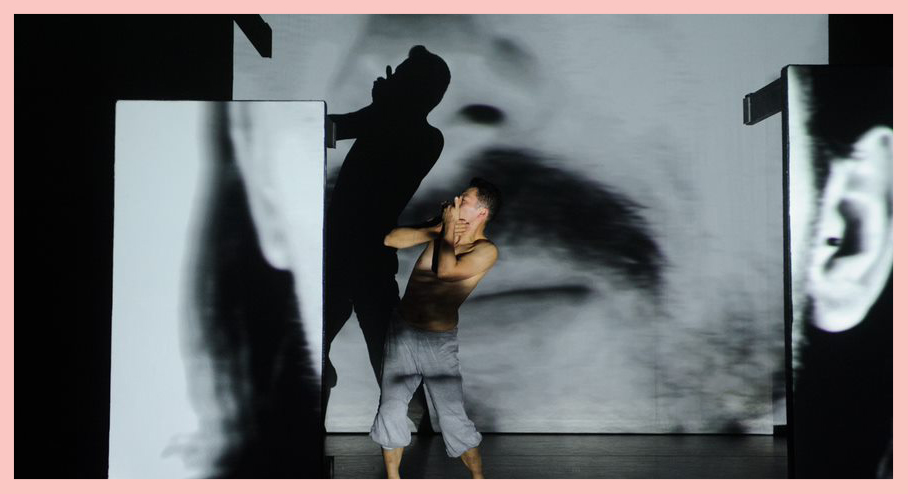 Session 3: utopian future
Andy Butler shapes a conversation questioning traditional modes of engagement and delivery in the arts and investigates the ambitions and ideals of the sector.
Three artists, wearing multiple hats such as festival CEO, mentor and collaborator discuss their experiences and aspirations for a critically positive, sustainable industry.
Speakers: Jamie Lewis (VIC), Catherine Truman (SA), Joel Spring (NSW).
Chair: Andy Butler (VIC)

Synchronised Activities
The symposium includes live interactive activities to enhance your experience. Create a costume or mask with The Bait Fridge that will then be used in a collaborative performance with the group to close the Symposium. Tanya Voges will incorporate the art of movement for both presenters and participants to move their bodies. We encourage you to leave your video on and to come together with your national arts community. All activities are family friendly, so bring them to the screen to join the experience.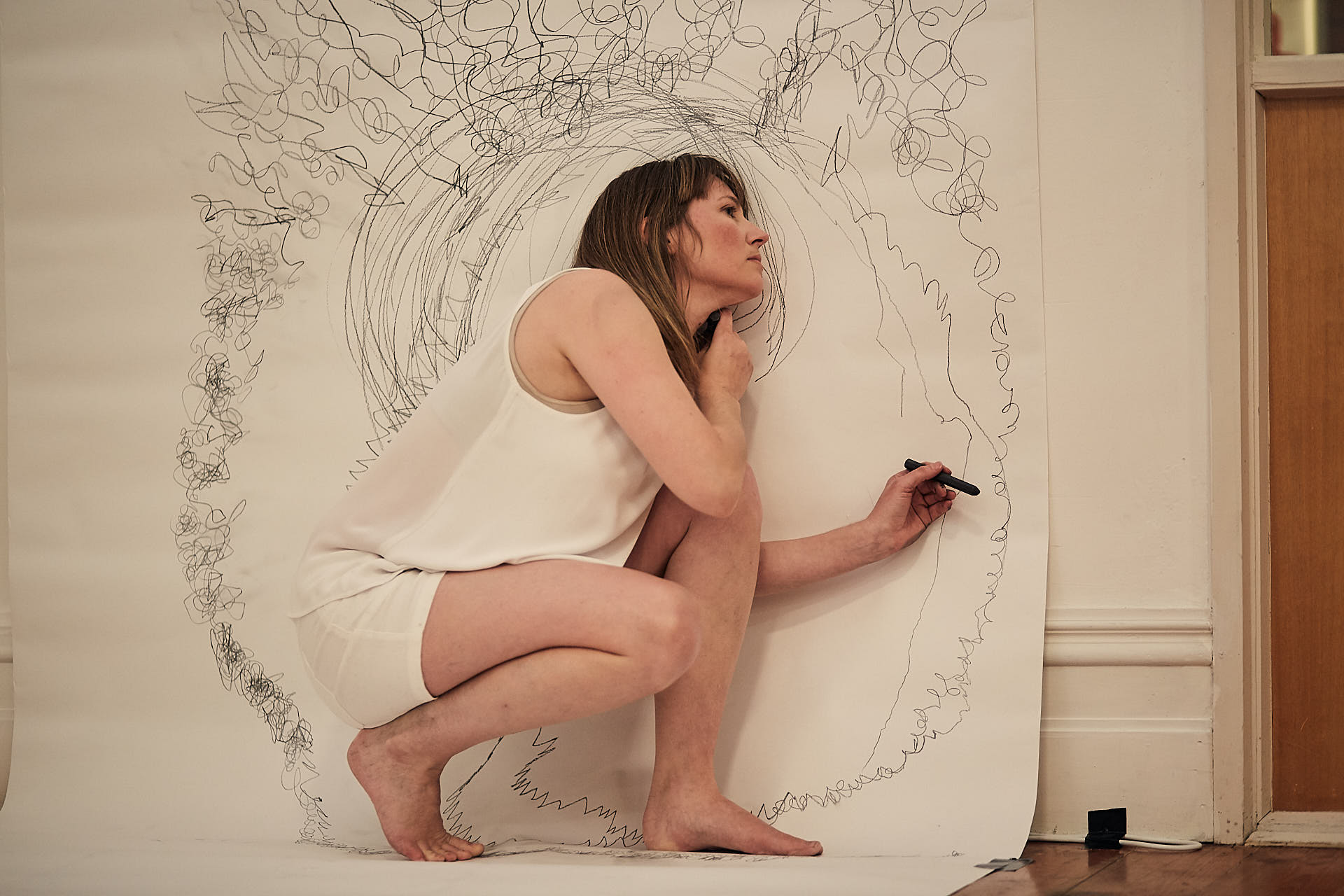 art of movement
Interdisciplinary artist Tanya Voges (SA) will bring an element of movement into the Symposium, presenting a mini workshop embodying wellbeing for all participants and presenters to participate in.
Participants will be working with what they have within the space they are joining in from, exploring the art of movement while thinking through the discussions they have witnessed and participated in. Using the body as a vehicle of thought, preparing for the next session.
Art of Movement is inclusive of all abilities, the session is not recorded and is an activity suitable for children and adults.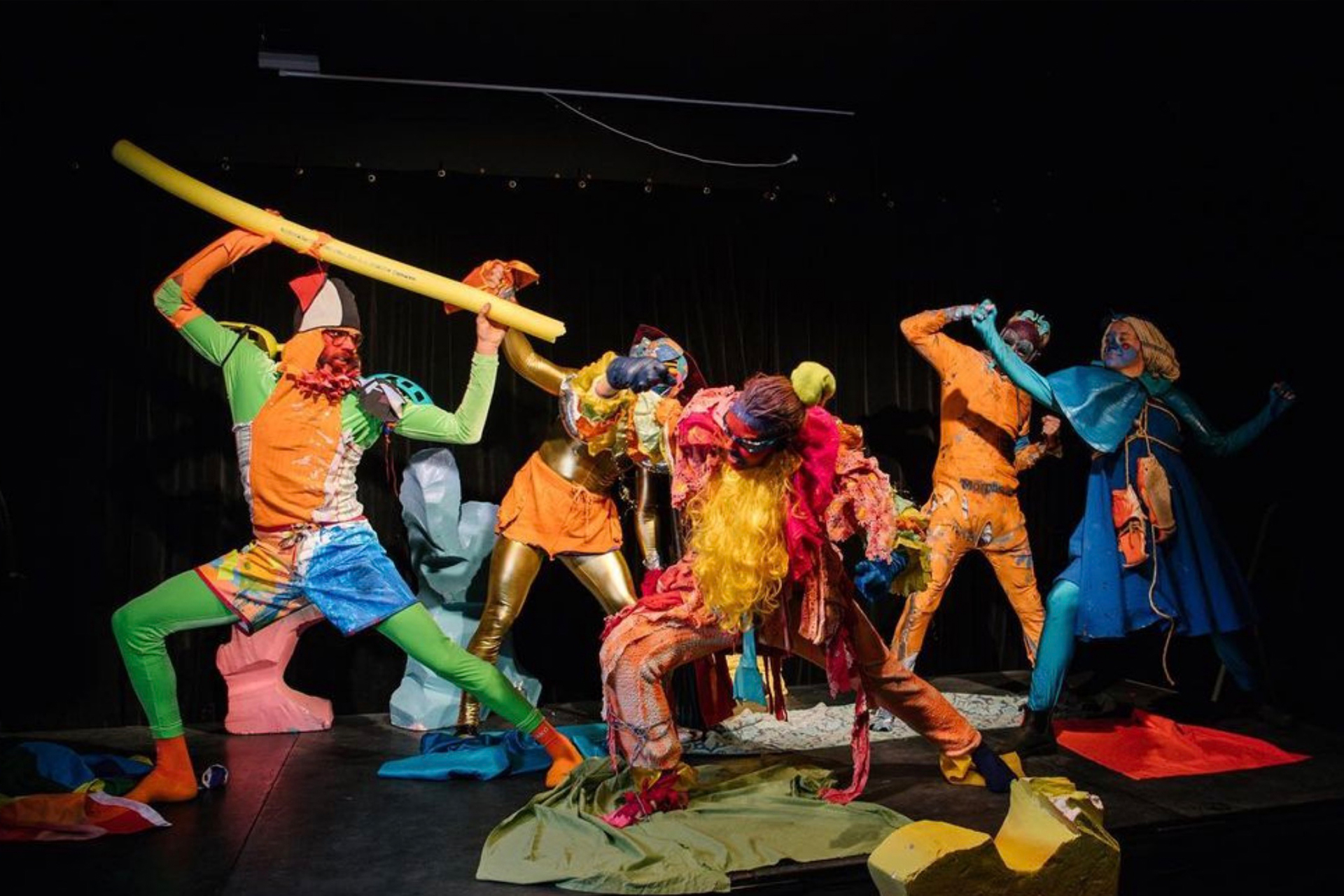 create and perform
The Bait Fridge present a DIY BYO costume and masking workshop. By attaching what you have around you to your body, The Bait Fridge will prolong your life expectancy. Using your resourcefulness, improvisation and lateral thinking, you will stretch the limits of Zoom's capabilities to create a small rectangular artwork using your webcam.
Once all participants are bejewelled with resourcefulness and have their choreographies all worked out, we will engage in a collective movement. We will all create a performance party to music. For twenty minutes Zoom will experience the most colourful display of hyper colour miscellaneous.
Create and Perform with The Bait Fridge is inclusive of all abilities and is an activity suitable for children and adults.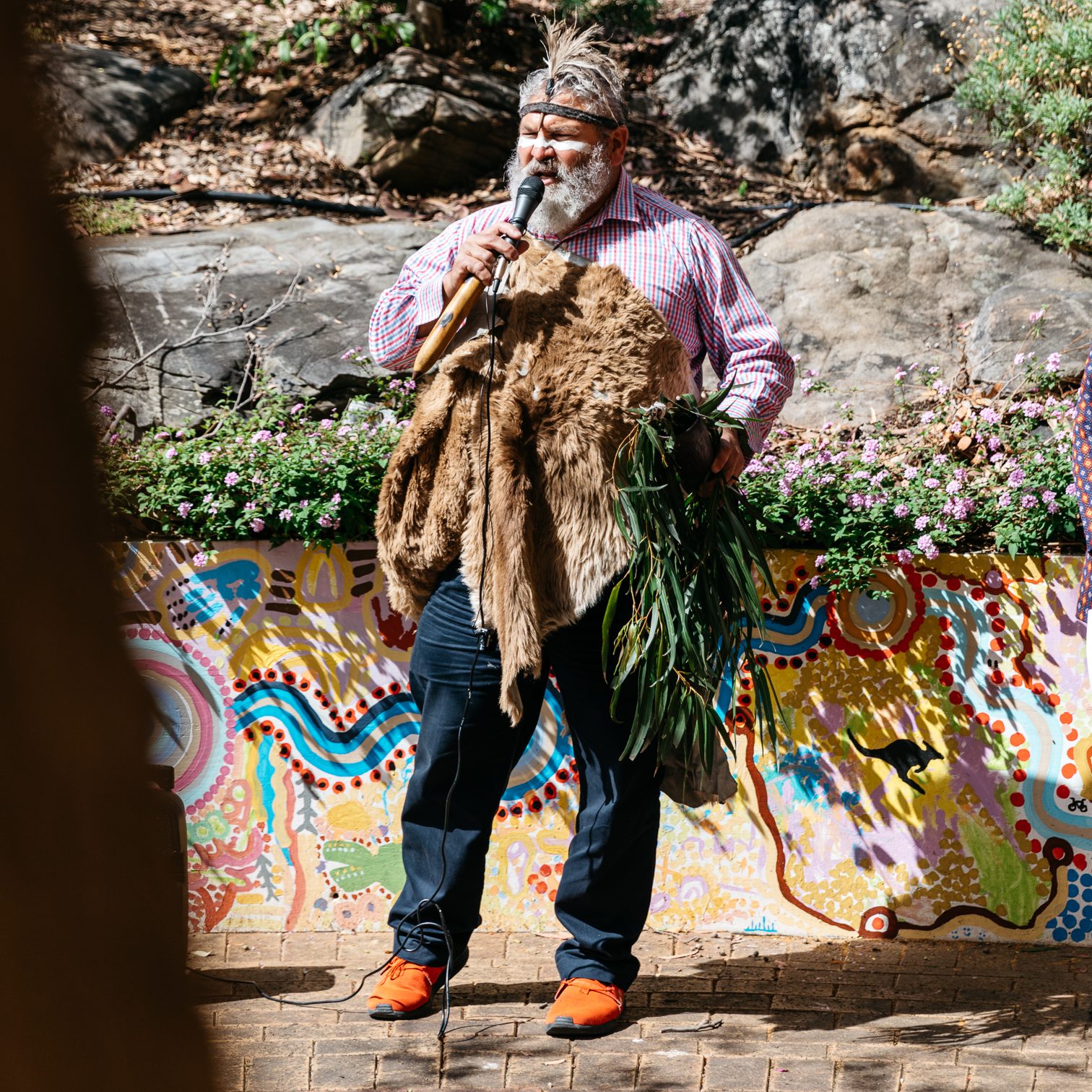 Welcome to Country:
The reVision Symposium will be opened with a Welcome to Country from Michael Kumatpi Marrutya O'Brien, a descendant of the Kaurna (Adelaide Plains) and Narrunga (Yorke Peninsula) people.

The reVision initiative is generously supported by the Day Family Foundation, the City of Adelaide and Guildhouse donors through the 2021 Annual Appeal.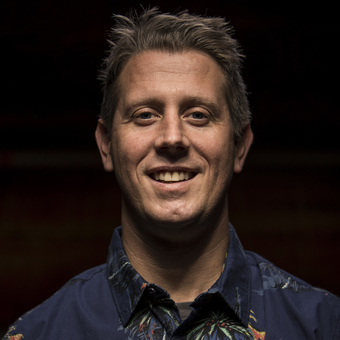 James Dodd
Built Environment, Installation, Outdoor, Painting, Public Art, Sculpture, Teaching, Wall Work.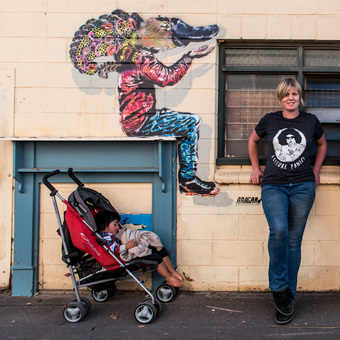 Fran Callen
Drawing, Illustration, Mixed Media, Painting, Public Art, Teaching, Wall Work.