Installation view: The Guildhouse Collections Project: After the Fall, Flinders University Museum of Art, 2022, photograph Sia Duff
The Guildhouse Collections Project
After the Fall
Presented in partnership with Flinders University Museum of Art
Featuring Elyas Alavi, Kate O'Boyle and Louise Haselton
Curated by Alice Clanachan
Exhibition Dates
25 July – 16 September 2022
Flinders University Museum of Art
Flinders University I Sturt Road I Bedford Park, SA
Located ground floor Social Sciences North building,
Humanities Road adjacent carpark 5
Monday to Friday 10am – 5pm or by appointment
Thursday until 7pm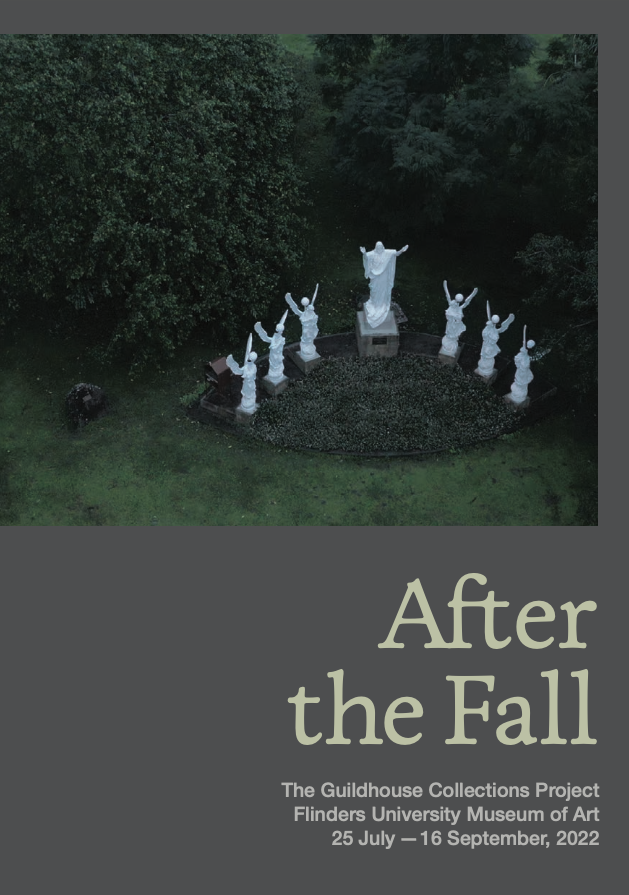 South Australian artists Elyas Alavi, Kate O'Boyle and Louise Haselton present new bodies of work inspired by the mythologies, subjects, and techniques of Flinders University Museum of Art's European print collection dating from the 15th to the 20th centuries.
New works in sculpture, painting, video, and printmaking, are shown alongside more than 60 historical prints including woodcuts from the 15th century Nuremberg Chronicle, and impressions by European masters Francisco Goya, Käthe Kollwitz, William Blake, John Martin, Agostino Carracci and Albrecht Dürer.
After the Fall takes its cue from the biblical Fall, represented in the FUMA collection by the print Adam and Eve driven out of Paradise (1827) by British artist John Martin (1789-1854). Martin's dramatic mezzotint illustrates a scene in John Milton's epic poem Paradise Lost where Adam and Even are banished by God from the Garden of Eden for their transgressions, corrupting humanity and bringing sin to the world.
This exhibition reflects on themes of grief, faith, and end-times, and considers how artists respond to crises from the renaissance to contemporary times.
After the Fall is accompanied by a catalogue, public programs and digital documentation of the project, its creative processes, and outcomes.
The Collections Project: Flinders University Museum of Art
The Collections Project is a collaboration between Guildhouse and Flinders University Museum of Art that provides artists with the opportunity to engage with the Museum's collections and staff to create new work for exhibition. Guildhouse is the leading South Australian organisation supporting and creating connections for South Australian creative practitioners.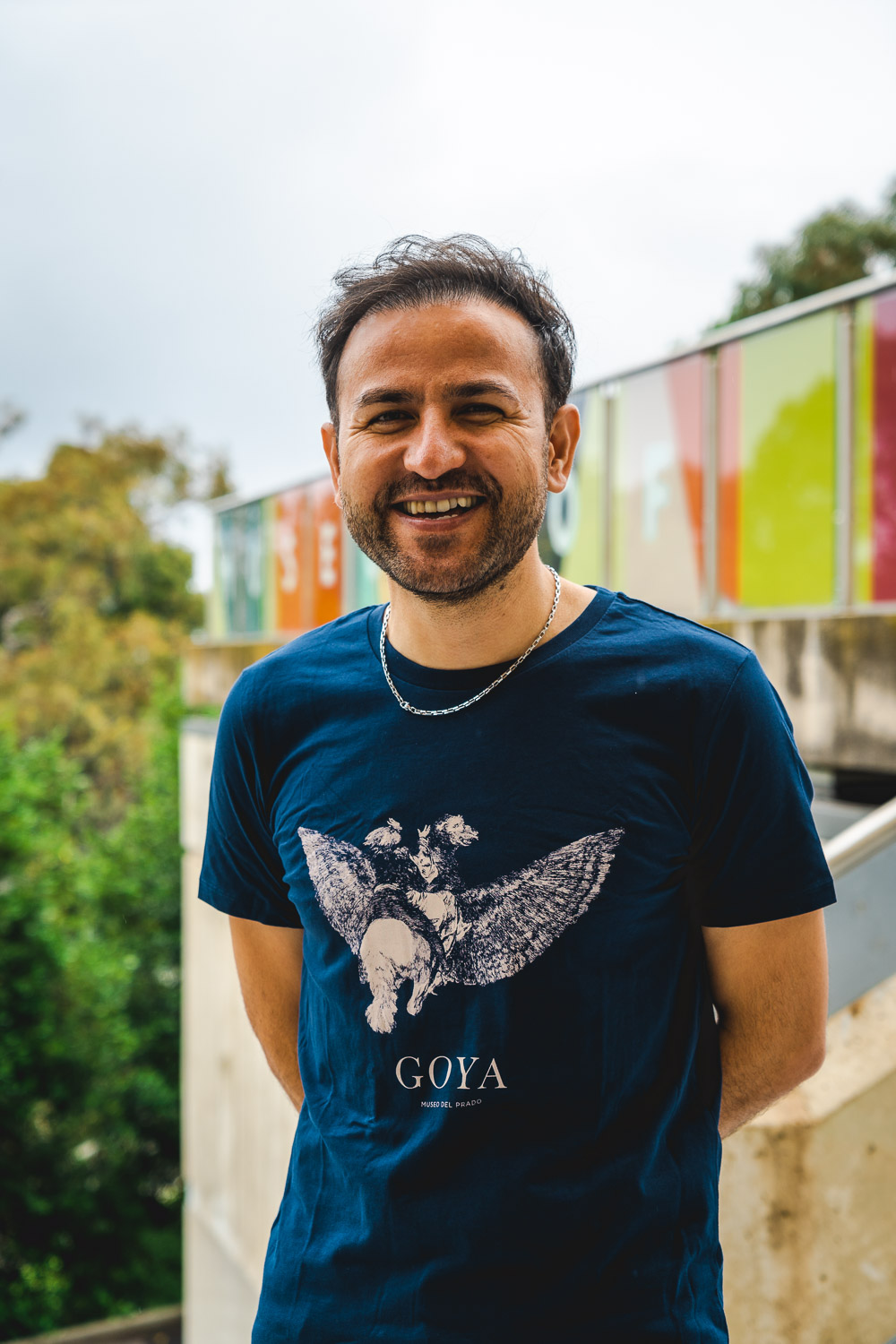 Elyas Alavi
Elyas Alavi is an interdisciplinary artist and poet who works across painting, sculpture, performance and moving image. An Afghan-born Hazara refugee, Alavi is interested in exploring trauma, memory, gender, sexuality, and social and political crises through his work. Alavi has exhibited nationally and internationally. He has published three poetry books in Afghanistan and Iran, and has received several literature prizes.
Alavi's work featured in a solo exhibition at ACE Open in 2019, the same year he received a prestigious Anne & Gordon Samstag International Visual Arts Scholarship. Most recently Alavi exhibited at The Substation, Melbourne, as part of the Hyphenated Biennal 2021-22. He completed a Master of Visual Arts at the University of South Australia in 2016 and a Master of Fine Arts at Chelsea College of Arts, University of the Arts London, in 2020.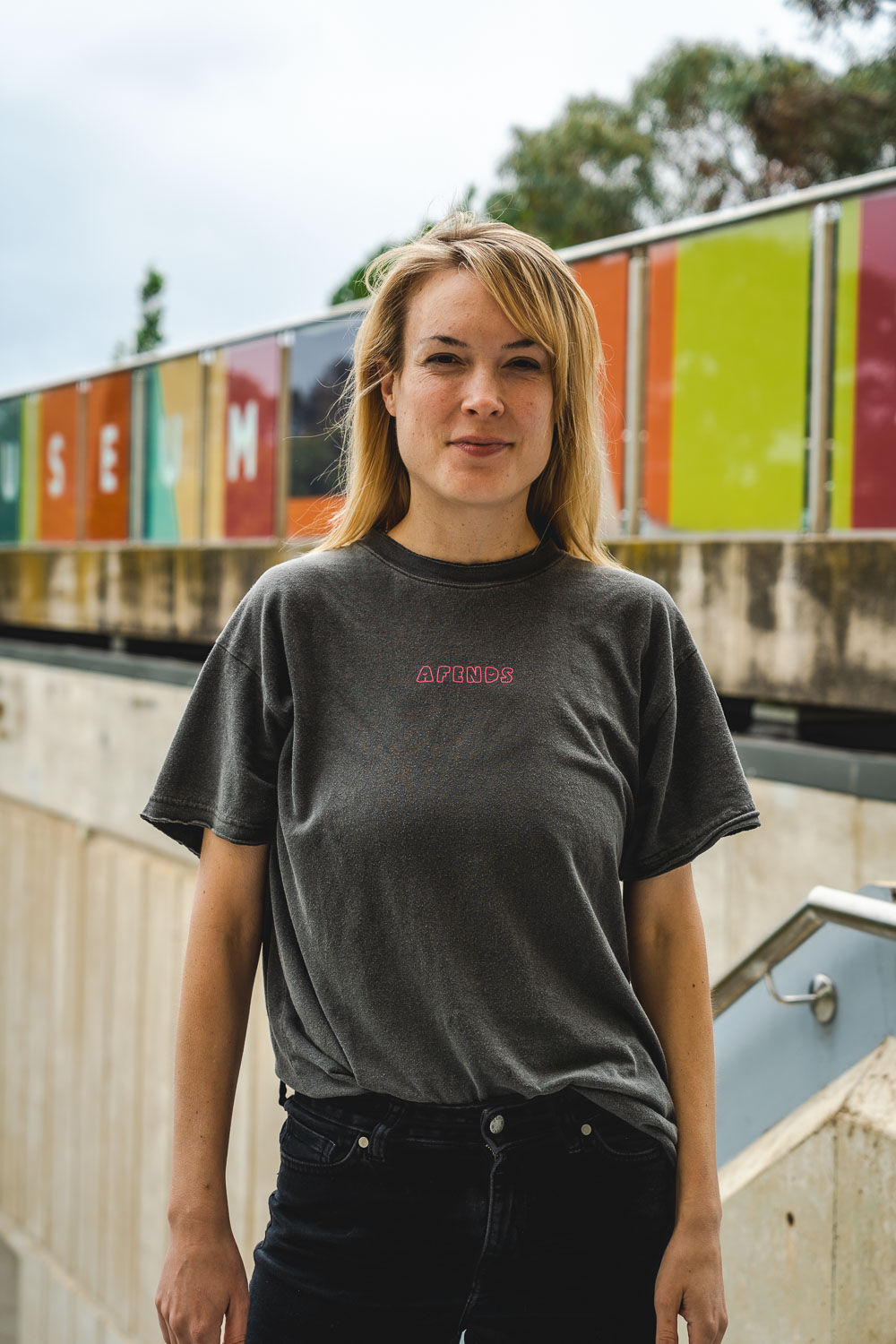 Kate O'Boyle
Kate O'Boyle works across digital media, installation, sculpture and performance. O'Boyle is interested in the role materiality plays in acts of divinity and worship. Her recent research has focused on the physical act of gazing upwards as a performative gesture in Judeo-Christian faith.
O'Boyle's work has been exhibited in Melbourne at galleries and festivals including Buxton Contemporary, Channels Festival, RMIT Site-Eight Gallery, Mejia, Blindside and Seventh Gallery. Outside Melbourne her work has featured at venues including Murray Art Museum Albury (MAMA), Sydney's National Art School and Adelaide's FELTspace. She is currently a PhD candidate at RMIT University, Melbourne.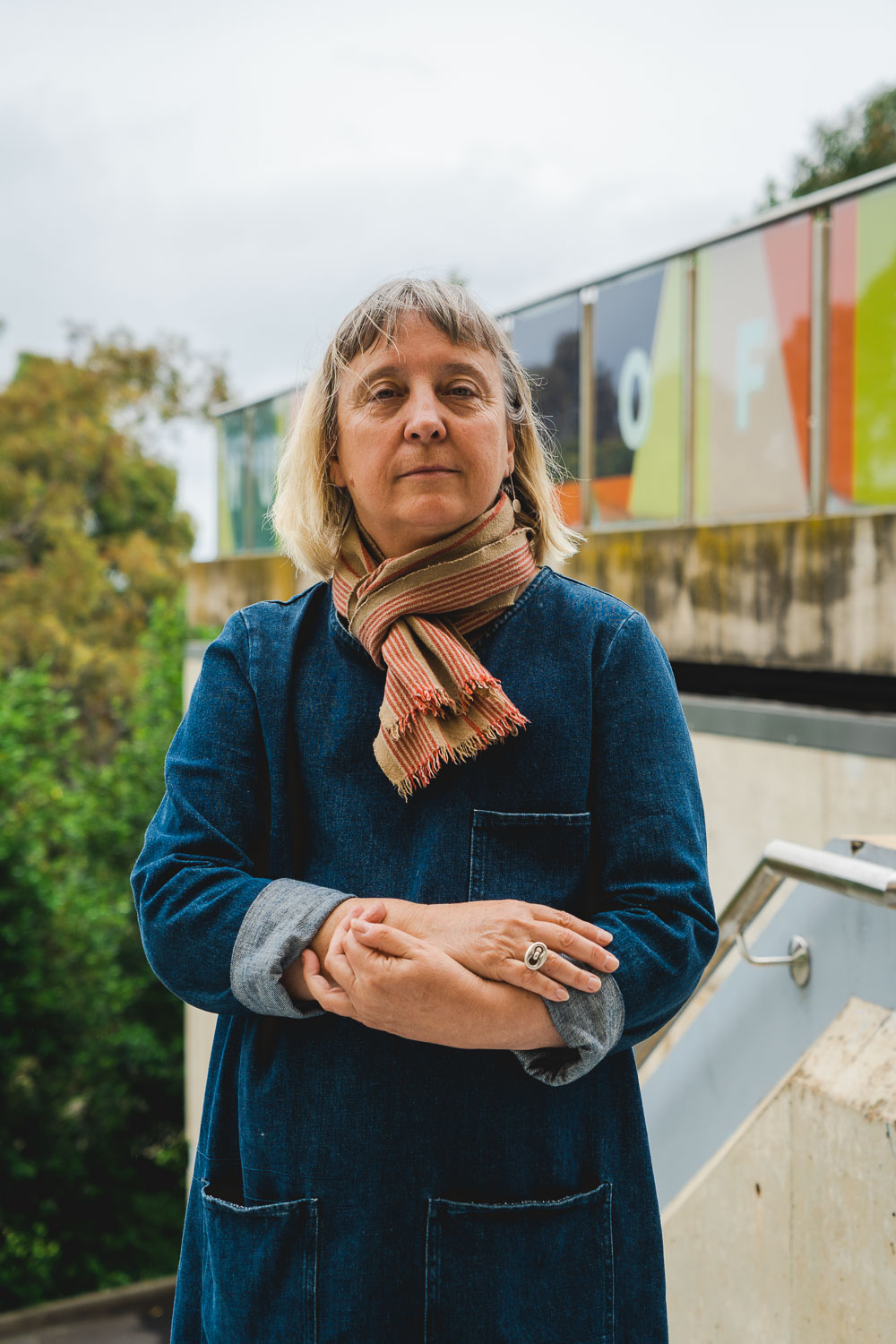 Louise Haselton
Louise Haselton investigates relationships between disparate materials and objects, which generally culminate in her sculptures and installations. Haselton employs everyday and overlooked materials to explore ideas of connection and coexistence. She has participated in group and solo exhibitions at galleries and museums such as Sydney's ArtSpace, Melbourne's Ian Potter Museum and Adelaide's Art Gallery of South Australia, and residencies at studios including Delhi's Sanskriti Kendra, Berlin's Phasmid Studios and Papulankutja, in Western Australia.
Haselton's practice was the subject of the 2019 SALA monograph, Act Natural, published by Wakefield Press. This was accompanied by a major solo exhibition, like cures like, at Adelaide's Samstag Museum of Art. Haselton is represented by GAGProjects Berlin/Adelaide.
Images: Elyas Alavi, Kate O'Boyle and Louise Haselton at Flinders University Museum of Art. Photographs Brianna Speight.