INFORM: professional development
INFORM: Brave New World, panel discussion with Jane Andrews, Jason Sims, Peta Mount, Nicholas Folland, Lex Stobie and Simone Tippett, 2019. Photograph Rosina Possingham.
INFORM is our professional development workshop program that includes sessions on business skills, presentations by industry leaders, information sessions and networking events.
The INFORM sessions provide creative professionals with the knowledge, skills, 

information and contacts necessary to establish and maintain a successful practice and build a sustainable creative business.
These valuable sessions are open to everyone and entry is free to Guildhouse members.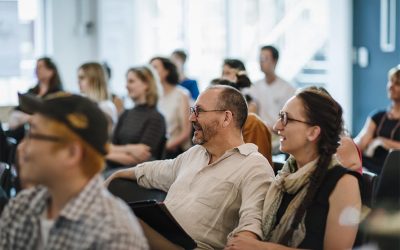 INFORM: Brave New World, 2019, ACE Open. Photograph Rosina Possingham.Sat 11 May 2019, 12:00 - 6:00pm Pricing: Guildhouse Members: $15.00. Non Members: $45.00 (The member cost of attendance covers simply costs for a light lunch, tea and coffee, afternoon snacks and a...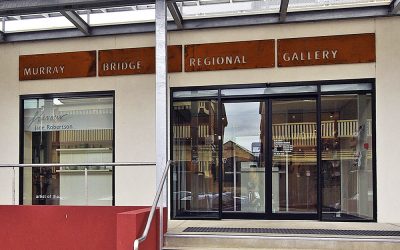 The Murray Bridge Regional Gallery. Image courtesy the gallery.Friday 11 October 2019 Pricing: Guildhouse Financial Members: Free Non-members: $10 Location: Murray Bridge Regional Gallery, 27 Sixth Street, Murray Bridge Presenter: Guildhouse Executive Officer Victoria...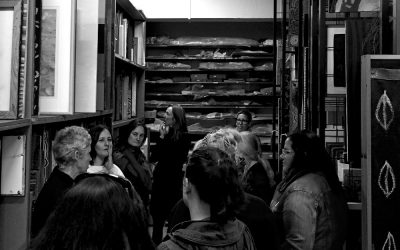 Flinders Univerity Art Museum collection viewing. Photograph Guildhouse.The Guildhouse Collections Project 2020 with Flinders University Art Museum (FUAM) is a collaborative project between Guildhouse and the Flinders University Art Museum that provides artists with...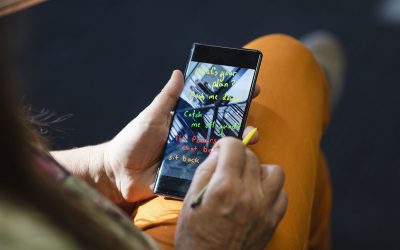 ART WORKS Insta Poetry workshop with Kate Larsen, 2019, Minor Works Building. Photograph Rosina Possingham.Thu 19 September 2019 11am - 4pm (40 minute appointments) Pricing: Free (members and non-members) Location: ACE Open Presenter: Kate Larsen Writing for Social...